Ohio Goodwill returns $100G to couple who accidentally donated cash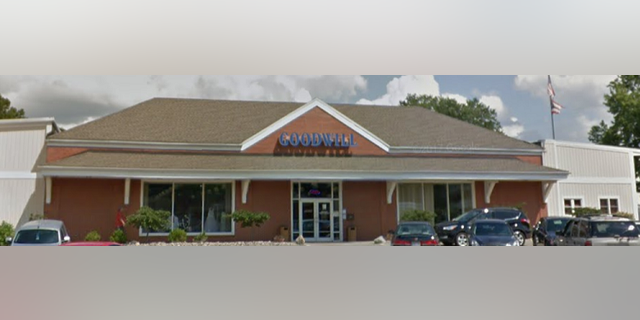 NEWYou can now listen to Fox News articles!
Workers at an Ohio Goodwill said they returned a bag filled with nearly $100,000 and legal documents to a family who accidentally donated it last week.
Betsy Lyons and Barb Claypool, employees at the Zanesville Goodwill store, said they thought the money was fake at first when they saw it, USA Today reported.
"I just laughed and said, 'Look at all my money I found,'" Claypool told the newspaper. "I thought it was play money. Then Betsy came over and said we need to take that to the office."
OHIO GIRL, 7, SAVES VETERAN DAD FROM HOUSE FIRE
Janelle Schaffer, the store's manager, said they were able to track down Lynette Leckrone, the owner of the cash, due to a receipt.
"Thank goodness she asked for a receipt when the lady dropped the donation off so we had her contact information."
Schaffer tried calling Leckrone but was unsuccessful. She called the police next before hearing back from Leckrone who did not know the $97,004 in cash was misplaced.
Lynette's husband, Dan, said they withdrew the cash and put it in the trunk. The money was going to be used to buy a house.
INJURED SURVIVOR FOUND 2 DAYS AFTER FATAL OHIO CAR CRASH
"We were taking the money to deposit it in another bank where we were moving to," Dan Leckrone said. "We had our trunk full of clothes and things we wanted to get rid of but we don't have a Goodwill near where we live so we took the things to Zanesville where we have family."
He said the family picked up the cash at a police station and took it straight to the bank. "We are so thankful to everyone that we got our money back."