Ohio animal rescue center claims inmates with prison program killed dog: 'We are absolutely heartbroken'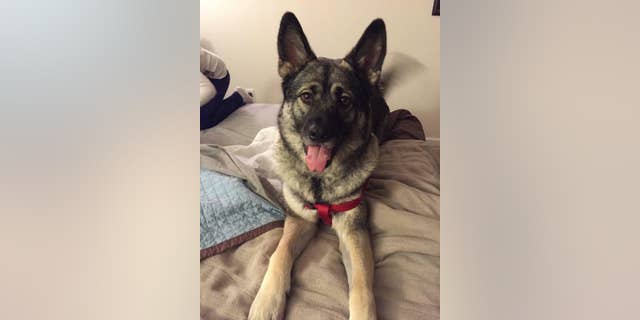 An animal rescue center in Middletown, Ohio says one of their dogs was brutally killed while working in a prison program that pairs rescue dogs with inmates.
The dog, a 4-year-old German Shepherd and Norwegian Elkhound mix named Evie, was found Saturday morning "unresponsive by her handlers and she had passed away," Joseph's Legacy, the animal rescue center that placed the pup with Warren Correctional Institution, wrote in an online statement.
A necropsy, an animal autopsy, revealed Evie "died from blunt force trauma to her abdomen causing her liver to hemorrhage and her kidney was also damaged," Joseph's Legacy wrote. "We're all undeniably angered and overwhelmingly upset."
LONG ISLAND POLICE DOG KILLED IN CRASH AFTER CHASE
In a statement to Fox News, Lisa Cantrell, the secretary and board member of Joseph's Legacy, and Meg Melampy, the president and founder of the facility, said they've "never had any issues with the program before."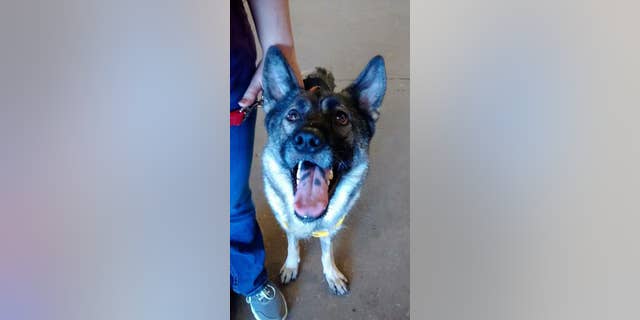 While those responsible have not yet been identified, Cantrell and Melampy said that at least two inmates have been in solitary confinement since Evie was found.
Until recently, Joseph's Legacy was one of many rescue centers across that country that paired certain inmates with rescue dogs.
"Like most, we were excited to have our troubled dogs get their training and excited to help the program. Many dogs came, got trained and headed out to their forever homes. It seemed to have little issues and worked smoothly. We had volunteers regularly on site and observing the dogs progress and how the handlers were working with them," the facility added.
Following Evie's death, however, Joseph's Legacy said all of its dogs have been removed from the program.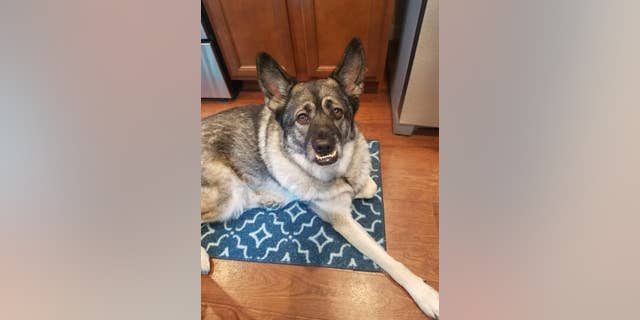 Moving forward, the rescue center hopes to get "justice for Evie," adding state authorities are investigating the incident and "formal charges will be pressed."
Evie, "an extremely sweet dog who had so much more life, happy moments and years ahead of her," first came to the shelter in 2015 with a broken hip, an injury she sustained after she was hit by a car.
NORTH CAROLINA WOMAN SAYS DOG DIED PROTECTING FAMILY FROM BEAR THAT BROKE INTO HOME
She joined the prison program after she was adopted but was later returned a few months ago through "no fault of her own" Joseph's Legacy said in the online statement. "She was doing amazing things with her foster mom but we had thought maybe trying to get some more training, it would be safer for when she was adopted again."
"Evie was an extremely sweet dog who had so much more life, happy moments and years ahead of her."
But Evie's life was cut short before she had the chance of finding a new home.
"We are absolutely heartbroken," Krista Snyder Bolser, also a board member at Joseph's Legacy, told Fox News.
A spokesperson for the Warren Correctional Institution was not immediately available for comment on Monday.