Officials: Slain officers didn't have chance to return fire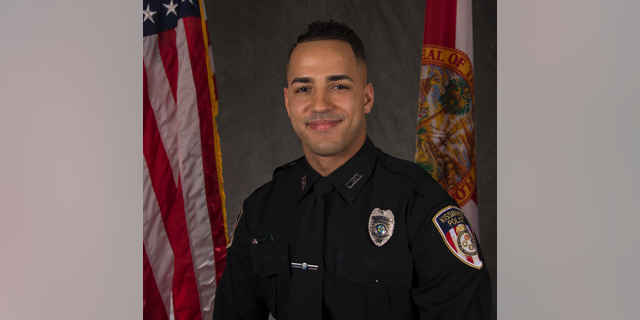 KISSIMMEE, Fla. – Officials say two officers in Florida who were slain while on patrol didn't have a chance to return fire.
During a patrol late Friday of a neighborhood with a history of drug activity Officer Matthew Baxter was "checking out" three people, including 45-year-old Everett Miller, when the officer got into a scuffle with him.
Kissimmee Police Chief Jeff O'Dell says Sam Howard, Baxter's sergeant, responded as backup.
The officers didn't have an opportunity to return fire. They weren't wearing body cameras.
O'Dell says sheriff's deputies with a neighboring law enforcement agency later tracked Miller down to a bar and approached him. Miller started reaching toward his waistband when the deputies tackled and subdued him.
Separately, two other officers were injured late Friday in Jacksonville, Florida, after police responded to reports of an attempted suicide.