Officials find woman's body believed to be from SUV that plunged into river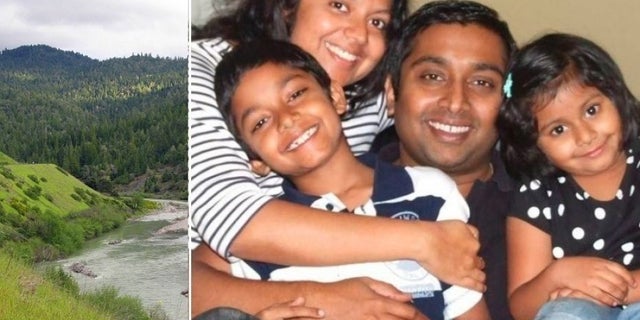 Searchers looking for a family of four whose SUV was seen plunging into a Northern California river have found the body of a woman believed to be from the vehicle.
A search team found the body about 7 miles south of where the family's SUV fell into the rain-swollen Eel River last week, Mendocino County Sheriff Thomas Allman said in a news conference Friday.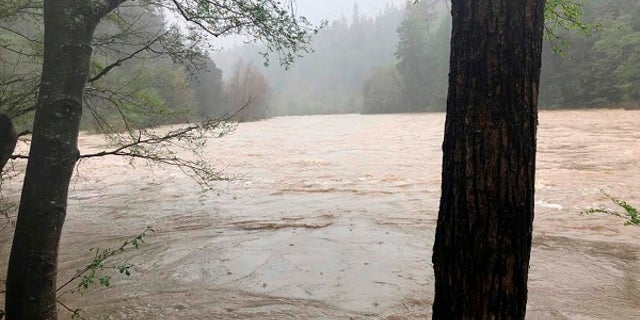 The body was initially believed to be that of a child but the sheriff's office later corrected that it was a female adult.
She was found on exposed ground that a few days ago had been covered by the storm-swollen river, according to a sheriff's office statement.
The woman had not been formally identified but Allman earlier said the body was believed to have been one of the people in the car.
DRIVER OF HART FAMILY SUV WAS DRUNK, AUTHORITIES SAY
The family – Sandeep Thottapilly, 41; Soumya Thottapilly, 38; Siddhant Thottapilly, 12; and Saachi Thottapilly, 9 – vanished during a road trip from Portland, Ore., to their home in Santa Clarita, Calif. The family was traveling as a strong storm dumped rain on Northern California. They were reported missing on April 8, 2018, after failing to show up for a visit with relatives in San Jose.
Police identified their vehicle as a maroon or burgundy 2016 Honda Pilot with license plates 7MMX138.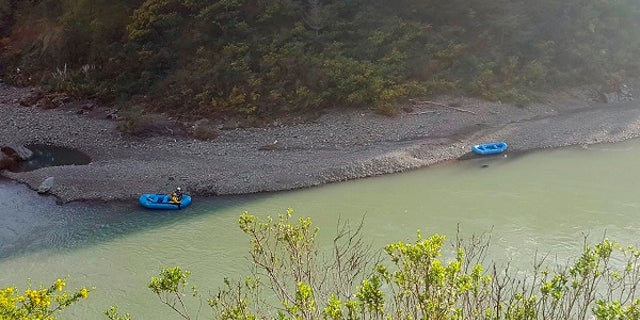 The lost vehicle was reportedly southbound on Highway 101, pulled into a turnout and went over the side and into the river on April 6. Searchers also found items described as consistent with a family traveling on vacation and unspecified personal items that allowed officials to confirm that the vehicle seen plunging into the river was the Thottapilly's SUV.
A neighbor to the Thottapilly family told KTLA they were "very friendly."
SUV THAT FELL INTO RIVER BELONGED TO MISSING FAMILY, OFFICIALS DETERMINE
"They were such a nice family. They were very friendly, very outgoing," the neighbor said. "We always saw them walking up and down the street. They would ride scooters up and down the street and the grandparents would come to town."
The family's disappearance comes shortly after another SUV that was believed to be carrying the Hart family plunged off a towering ocean bluff along the Pacific Coast Highway last month.
Sarah and Jennifer Hart and their six adopted children were believed to be in the SUV at the time. Five bodies were found March 26 near Mendocino, a few days after Washington state authorities began investigating the Harts for possible child neglect. On Friday, a toxicology report revealed Jennifer Hart had a 0.102 alcohol level. That number is higher than the legal limit in the state, which is less than .08. She was the behind the wheel of the car at the time of the plunge.
The Associated Press contributed to this report.