Officials: 138 Confirmed Dead After Joplin Tornado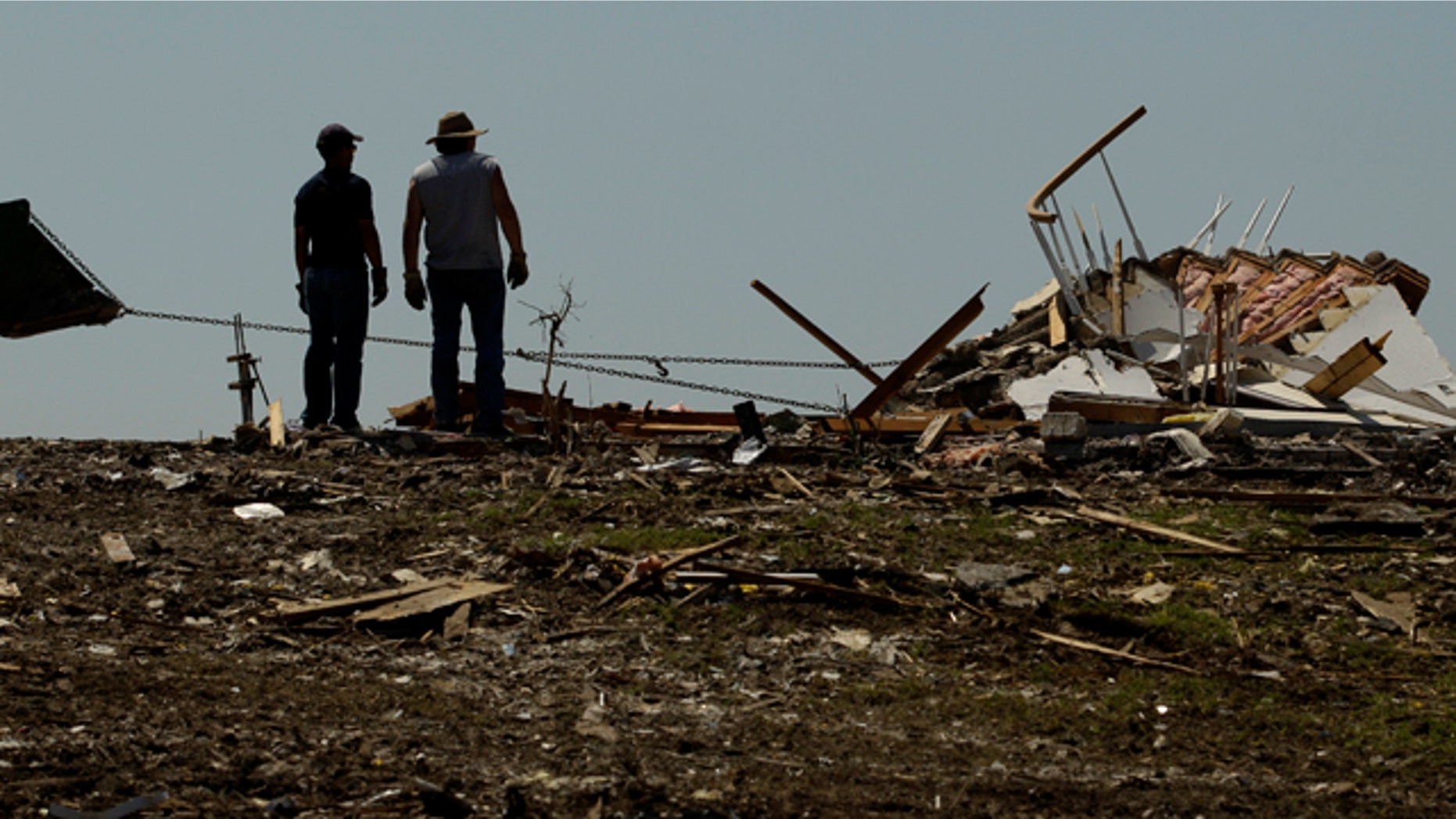 JOPLIN, Mo. – Missouri officials say the death toll from the massive May 22 Joplin tornado has risen to 138 people.
The state Department of Public Safety announced the increase from 134 to 138 on Thursday after confirming that four more people died in hospitals of injuries suffered in deadliest single U.S. tornado since 1950.
More than 8,000 homes and apartments, and more than 500 commercial properties, were damaged or destroyed when the twister ripped through more than six miles of the southwest Missouri town.
Officials say everyone reported missing after the tornado hit has either been located or confirmed to have died. Some remain hospitalized.
Crews have begun the long task of removing millions of cubic yards of debris from the damage zone. City and federal officials warned Wednesday that people should take precautions to avoid dust and other airborne particulates that could contain hazardous material.
The Army National Guard, Federal Emergency Management Agency, Missouri National Guard and other agencies are working together on debris removal that will raise potentially hazardous dust as bulldozers move piles of rubble and streets are swept.
The Environmental Protection Agency has provided masks and safety instructions to search and rescue crews, contractors, volunteers and residents.
"If it's dusty enough that you can visibly see dust coming at you, you should wear the masks that have been provided as a precaution," said Eric Nold, an on-scene coordinator for the EPA.
The EPA has been monitoring air quality in Joplin at six ground-level sites in the debris field since Saturday, checking for asbestos and other potentially harmful particulates that could be floating in the air from the devastating tornado that ripped through more than six miles of town.
So far, tests show particulate levels are normal, city officials said. No asbestos has been found in testing.
The city said temporary, roving testing stations will be installed where debris collection is occurring. While dust and particulate testing shows immediate results, testing for asbestos takes about two days to process.
"We have no reason to believe that dust or particulates are a health hazard at this point, but we simply want people to be aware and take precautions as they go about their work," said Sam Anselm, Joplin's assistant city manager.
FEMA said more than 7,000 Joplin-area residents have registered for assistance since the EF-5 tornado that packed winds of more than 200 mph.