Official White House portraits of Trump, Pence revealed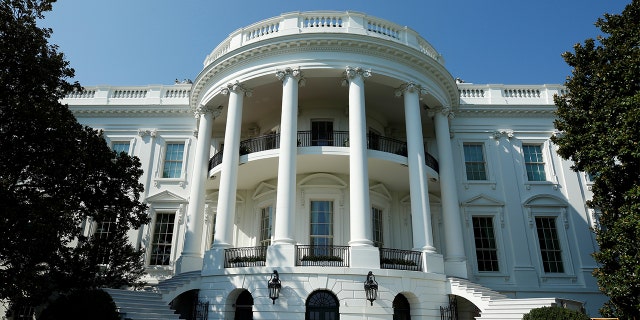 The White House released the official portraits of President Donald Trump and Vice President Mike Pence on Tuesday.
The photographs show the nation's top leaders smiling as they pose in front of American flags, donning red and blue ties and flag lapel pins.
Typically hung in government buildings, the photos will be distributed and also made available to the public for purchase, as per a tweet from the White House director of social media.
TRUMP: CLAIMS ABOUT CLINTON CAMP SPENDING MILLIONS ON 'FAKE DOSSIER' HAS GOP 'UNITED & ANGRY'
The frames in federal buildings that typically house the pictures, such as post offices and banks, have remained empty for the past nine months, ABC News reported.
White House photographers Shealah Craighead and Myles Cullen reportedly took the pictures of Trump and Pence.