Officers close in on suspect accused of shooting, wounding Georgia deputy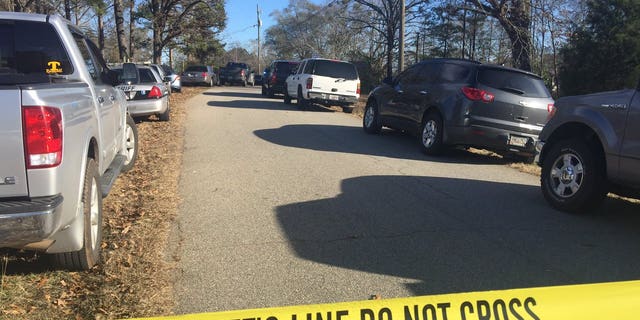 The Troup County, Ga., Sheriff's Office is on the scene of an active shooter situation that has left one deputy hospitalized.
A SWAT team has set up a perimeter near the intersection of Samples Road and Jackson Street Monday afternoon.
MANHUNT GRIPS ORLANDO AS POLICE SEARCH FOR SUSPECT IN OFFICER'S SHOOTING DEATH
Authorities say a deputy responded to a residence on Jackson Street for a welfare check on an individual. Upon arrival, the deputy exited his vehicle and, as he approached the home, he heard a "banging sound." He then noticed a white male firing a gun at him, authorities said. As the deputy fled, the suspect reportedly got into a truck and drove after him. The suspect then exited his vehicle and continued firing shots at the deputy. The deputy returned fire, striking the suspect who, officials say, got inside his truck and drove back to his house.
The deputy has been transported to the West Georgia Medical Center with minor injuries, authorities said.