Off Target: More troubles for retailer as gift cards reportedly not properly activated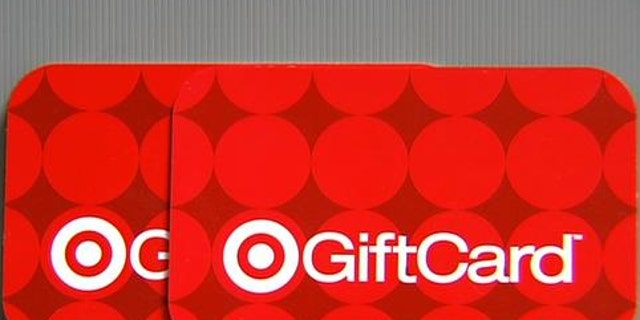 Target appears to have another problem on its hands this holiday shopping season.
Separate from a data breach that affected some 40 million people who shopped at Target between November 27 and December 15, KMSP-TV has learned that thousands of gift cards sold over the holidays weren't properly activated. As a result, some gift card recipients are left rankled after finding out their present was worth about as much as a lump of coal at the register.
A source confirmed to KMSP that cashiers scanned the wrong code on the cards, and that the mistake could impact up to 40,000 gift cards sold across the country.
The latest black eye for the bulls-eye brand has caused headaches for customers and store employees alike as shoppers tried to spend their holiday cash only to find out their gift cards weren't properly processed at checkout and had no value.
A Target spokesperson told KMSP the company is aware that some gift cards weren't activated correctly; however, they say customers can go to the guest services desk or call the number on the back of the card for help.
Unfortunately, the same call volume issues that hit the retailer after the data breach seemed to extend to that phone number as well. When Fox 9 called the number, a recording stated, "We're sorry, but we are extremely busy. So, the wait to speak to a team member is much longer than usual. If your question is urgent, please stay on the line. Otherwise, you may want to call back in a bit."
With the phone lines swamped, the frustration is mounting for customers who were told they'd have to bring in a gift receipt with the gift cards to have them honored; however, the Target spokesperson told KMSP that's not the case.
Target continues to add to its call center capacity, and the company has also sent clear instructions on how to take care of the cards that weren't activated to all stores, the spokesperson added.
Click for more from MyFoxTwinCities.com