Off-duty New York correction officer shot and killed while sitting in car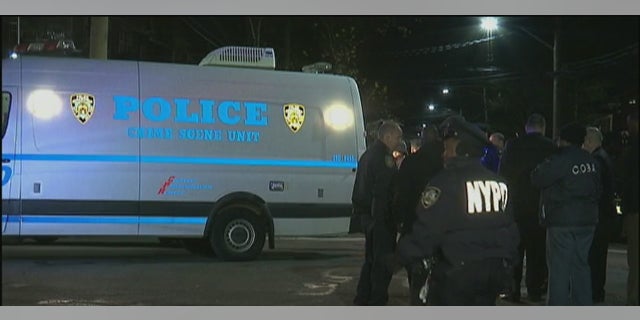 The hunt for a suspected killer was under way Monday after police found an off-duty New York City correction officer shot to death in her car, in what investigators called a planned execution.
Alastasia Bryan, 25, was shot Sunday night outside a home in the Flatlands neighborhood of Brooklyn. Officers said they found her with gunshot wounds to her head and torso. She was pronounced dead at the scene.
MUSLIM NEW YORK CITY POLICE OFFICER SAYS MAN THREATENED HER AND HER SON
A motive for the shooting remained unclear. No arrests have been made.
Five shots rang out in all, the New York Post reported. Bryan had been visiting family and friends, and was on her way to a shift at Rikers Island, according to the newspaper.
The Correction Officers' Benevolent Association issued a statement saying the correction family was "shocked and grieving the horrific murder" of Bryan.
The shooting unfolded one week to the day after another New York City correction officer and his wife were shot during an apparent home invasion in Queens. Police were looking for suspects in that case as well, and said the husband and wife were expected to survive.
The Associated Press contributed to this report.
Click for more from the New York Post.