Off-duty New Jersey state trooper saves choking man
An off-duty New Jersey state trooper came to the rescue Sunday and saved a man who was choking in a restaurant.
New Jersey State Police said Trooper Dennis Palaia was with his son at a Buffalo Wild Wings in Rockaway Township watching football when a man sitting with a child at another table showed signs he had difficulty breathing.
Surveillance video from the restaurant shows Palaia quickly springing into action, performing the Heimlich maneuver.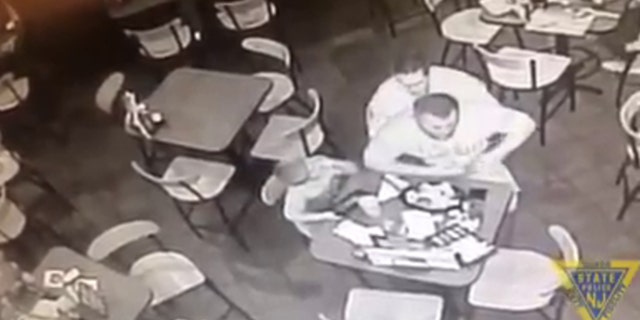 "Trooper Palaia quickly wrapped his arms around the man's waist and provided four abdominal thrusts, which cleared his airway," state police said.
The man was eventually able to breathe, and his skin tone returned to its normal color.
State Police said the man thanked the trooper for his life-saving efforts, and "with the exception of a sore throat and aching ribs, we are pleased to report that the man made a full recovery and is eternally grateful to Trooper Palaia, whose quick and decisive actions undoubtedly prevented a tragedy."