Off-duty cop surrenders after barricading self in home, firing at officers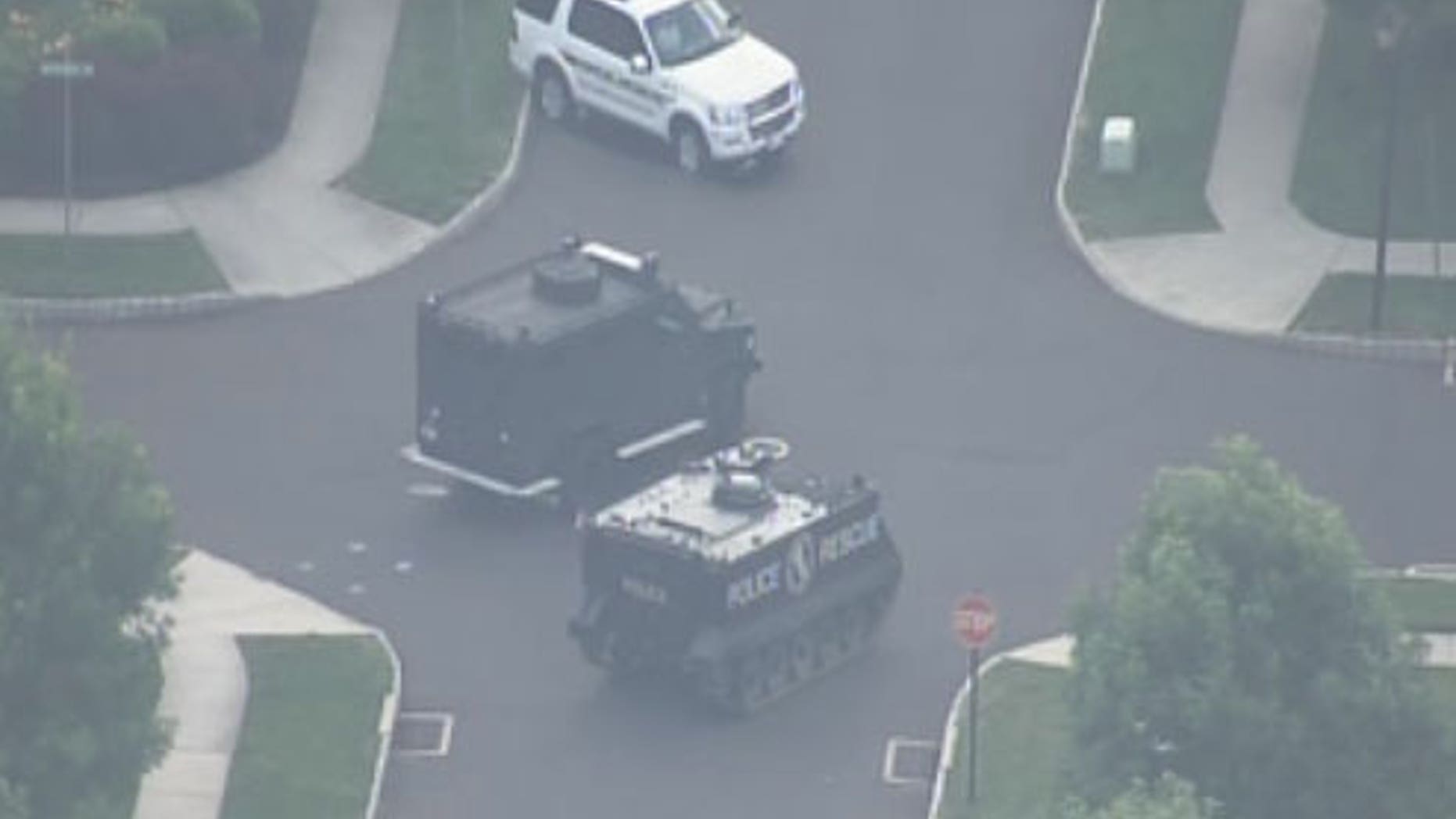 DOYLESTOWN, Pa. – An off-duty New Jersey police officer has surrendered to authorities after barricading himself in a Pennsylvania home for hours and allegedly opening fire on police officers.
MyFoxPhilly reports Richard Klementovich, an officer with the Clifton Police Department, barricaded himself inside the home in Doylestown, which reportedly belongs to his estranged wife.
Local authorities responded to a disturbance call around 2:00 p.m. Sunday, and gunfire could be heard shortly thereafter, MyFoxPhilly reports. Sporadic gunfire exchanges were heard throughout the afternoon.
Police said two police cruisers were been shot, as well as an armored vehicle. One officer was injured by shrapnel.
Klementovich eventually surrendered peacefully around midnight. MyFoxPhilly reports his estranged wife and children were not in the home, but authorities have not disclosed their location.