Oakland father allegedly tosses firearm after 3-year-old son shoots self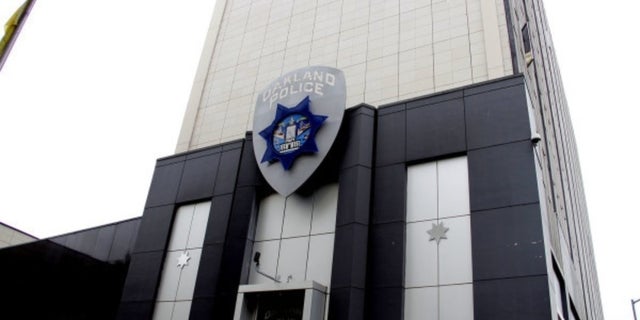 A convicted felon on probation admitted to tossing a semi-automatic weapon found by his 3-year-old son who shot himself in the groin Monday, authorities said.
Covonne Page Sr., of Oakland, Calif., allegedly told police he had hidden the firearm on top of an entertainment cabinet, the San Francisco Chronicle reported. He said he believed his son climbed up to where the weapon was and shot himself. It was not clear where he tossed the weapon following the incident. It was unclear who took the boy to the hospital.
Page faces felony counts of child abuse for allegedly endangering his son and another child, being a felon in possession of a firearm, evading an officer and first-degree criminal firearm storage.
The toddler was taken to San Leandro Hospital and a children's hospital, where he was listed in critical condition.
"I hope that everyone has this family in their prayers," Oakland Mayor Libby Schaaf told KTVU FOX 2 at the time of the shooting. "What a tragedy for a three-year-old child to be hanging onto his life."
As of Thursday night, Page was being held in the Santa Rita Jail, according to jail records. A court hearing on the matter is scheduled for Nov. 7.