NYPD settles surveillance lawsuit with NJ Muslim groups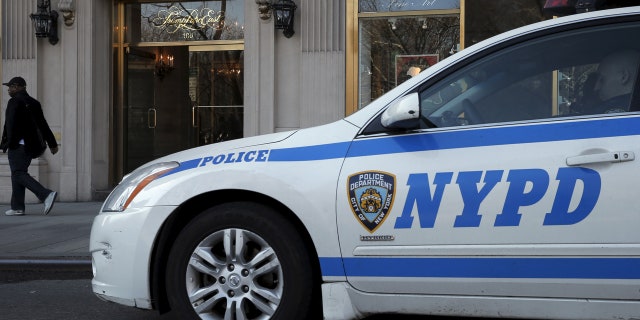 NEWYou can now listen to Fox News articles!
The New York Police Department has reached a settlement with New Jersey Muslim groups who accused officers of illegal surveillance of mosques, student groups and businesses after the terrorist attacks of Sept. 11, 2001, according to court documents filed on Thursday.
New York City agreed to pay the plaintiffs a total of $75,000 in damages and $950,000 for their legal fees.
Under the settlement, which still has to be approved by a judge, the NYPD is required to follow existing guidelines for how police conduct surveillance of political groups in New Jersey. In New York City, the department is already required to follow these guidelines, which changed last year due to the settlement of two federal lawsuits making similar claims of unconstitutional surveillance.
In the New Jersey settlement, as in the New York ones, the department didn't admit misconduct or wrongdoing.
"The resolution of this case affirms and enhances the NYPD's commitment to conducting effective investigations to prevent crime and terrorism," Police Commissioner James O'Neill said in a statement.
The 2012 lawsuit alleged the NYPD investigated and conducted surveillance of Muslims in New Jersey because of their religious beliefs. The complaint claimed the mosques attended by one of the plaintiffs, Farhaj Hassan, a New Jersey resident and U.S. Army Reserve member, were under surveillance by the NYPD.
Click for more from The Wall Street Journal.