NYPD officers help wheelchair-bound veteran, 85, left shivering in front of steps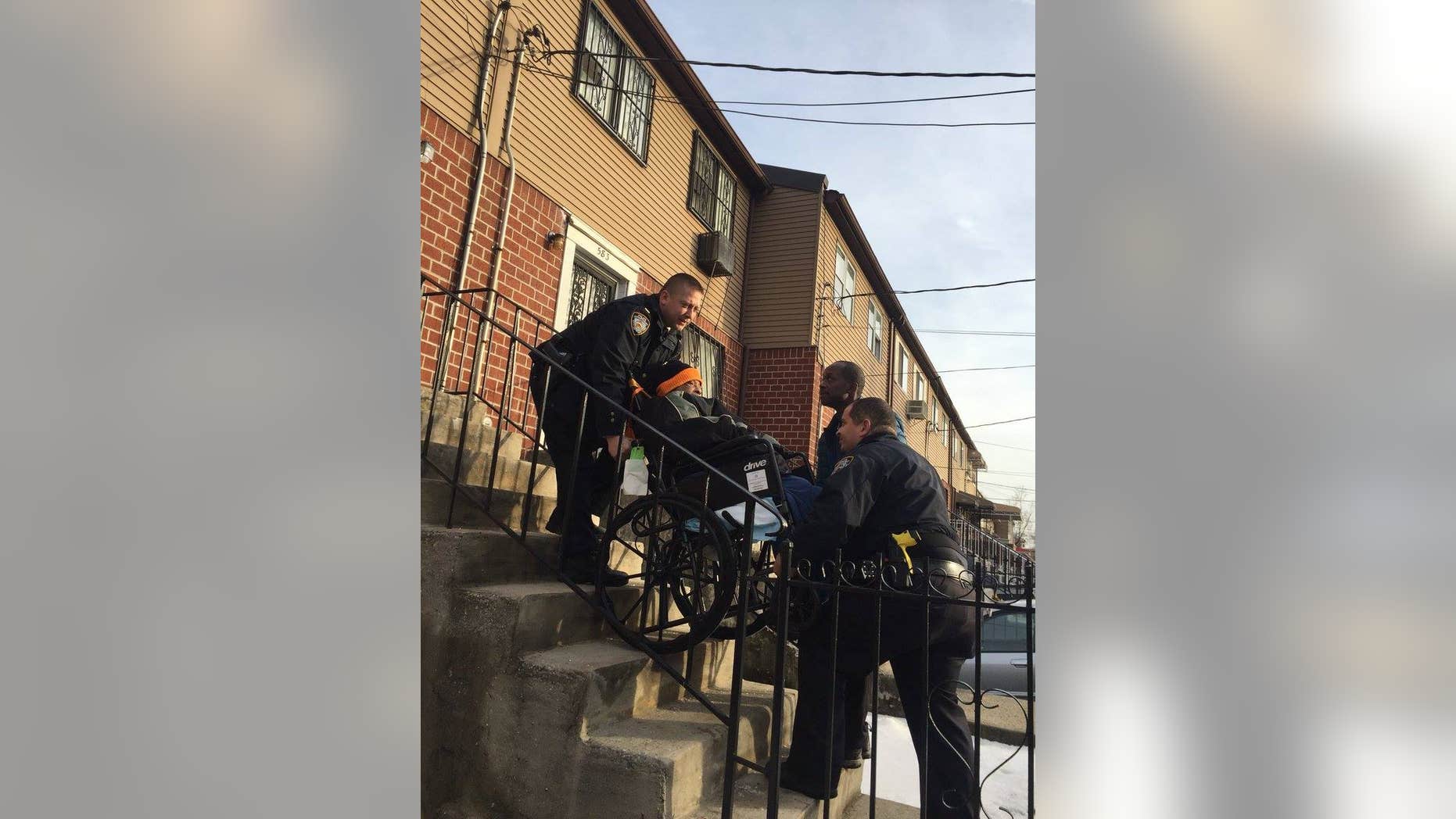 When NYPD officers spotted an 85-year-old man shivering outside the front steps of his Manhattan home in the middle of January, they immediately pulled over.
The elderly man told officers Vitaliy Zelikov and Georin Duran that a staff member for a medical transportation service carried him down the stairs when they picked him up for a doctor's appointment earlier in the day. But he had to take a taxi home by himself.
He asked the cab driver for help, but the man said, "That's not my job," and drove off.
"Once we knew he needed to get inside the house, you know, that was the only way we could get him up," Zelikov told Fox News. "We could carry him up safely, so we did."
The 85-year-old told the cops he was a Navy veteran who served during the Korean War. He reminisced about the "olden days" when he volunteered for the NYPD in the early 1980s.
"He was happy to have us there to help him up the stairs. But he really enjoyed the company..."
"He was an absolute gentleman. A really nice guy. He lived in the community his whole life," Zelikov said. "The small talk really put a smile on his face."
Zelikov and Duran, who are both veterans themeselves, thanked the man for his service. They stayed with him for about 20 minutes to make sure he was safe and no longer in need of assistance.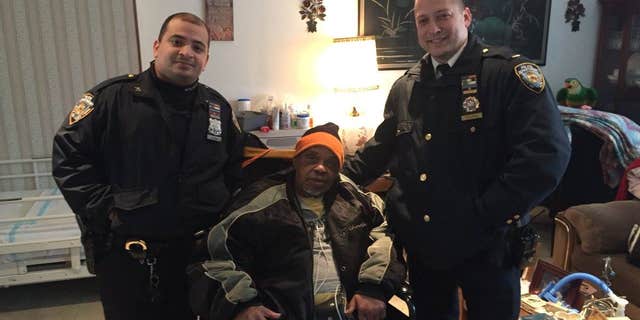 "He was happy to have us there to help him up the stairs. But he really enjoyed the company as well -- as did we," Zelikov said.
Duran says their newfound friendship won't end there.
"I visited him yesterday," Duran told Fox News. "We'll definitely be seeing him."
In fact, the officers made arrangements to visit the man again on Wednesday. They've reached out to several companies that are going to take measurements of the man's building to estimate how much it would cost to build a wheelchair ramp or lift.
"Heroes helping heroes! The best of the best!"
"If we can reach our goal, then we're going to build that ramp for him," Duran said, adding that he plans to create a fundraising page on GoFundMe when he has a better estimate of the cost. "We want to find some way to assist him in and out of his home with more ease."
Photos of the officers carrying the man received thousands of likes and hundreds of comments after they were posted to the NYPD's Facebook page on Saturday.
"Heroes helping heroes! The best of the best!" one Facebook user commented.
"Great job NYPD, above and beyond the call of duty," another wrote.
But the officers said they were just doing their jobs.
"I wouldn't call us heroes. That's why we're there -- to help people out no matter how minor," Zelikov said. "We saw somebody in need and we had to help him out."
Duran agreed, "It's always good to see the police department shown in a positive way and sends a message that this is our primary purpose amongst many purposes. This is what we do to help the community -- to help the public."