NYPD fires partner of officer convicted in stairwell shooting trial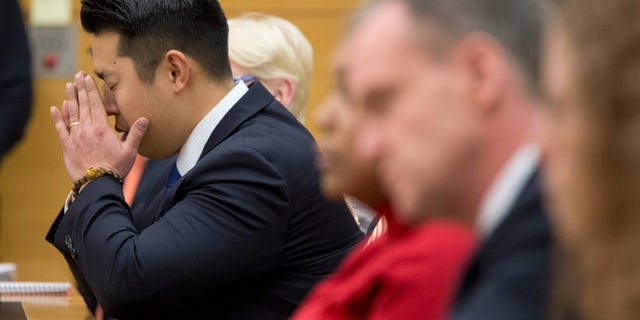 NEWYou can now listen to Fox News articles!
The New York Police Department says Peter Liang's partner has been fired after his involvement in the 2014 shooting death of Akai Gurley.
Shaun Landau was a probationary officer and his termination was at the discretion of Police Commissioner William Bratton.
Landau was not criminally charged in Gurley's death.
Liang was convicted of manslaughter Thursday evening and also was fired. He faces up to 15 years in prison when he is sentenced April 14, but may not see time behind bars. There is no minimum sentencing requirement.
Landau testified about patrolling the pitch-dark stairwell at the Louis Pink Houses on Nov. 20, 2014. He discussed how Liang fired the shot that killed Gurley, who was walking down the stairs because the elevator was broken.