NYPD ditches timed 1.5-mile run despite 'dead-set' pushback from police commissioner
The NYPD lost 3,701 members of the force last year, the highest number recorded in two decades
Aspiring NYPD officers no longer have to prove their endurance by running 1.5 miles in 14 minutes and 21 seconds after the department dropped the requirement.
The Job Standard Test (JST) is the only physical requirement that candidates must now pass. The course, which must be completed in 4 minutes and 28 seconds, entails sprinting 50 feet, clearing a barrier, climbing stairs, dragging a 176-pound mannequin 35 feet, and pulling the trigger of an unloaded firearm multiple times.
An NYPD spokesperson said that the decision to drop the timed run came after state law changed in 2021.
"Following the change in the law and consultation with [Department of Criminal Justice Services], it was determined that the NYPD's Job Standard Test, which includes the timed completion of six rigorous stations without stopping, satisfies the [Municipal Police Training Council's] fitness standards," an NYPD spokesperson told Fox News Digital.
"The requirements to complete the daily physical training and tactics of our Police Academy, including running nearly every day, remains unchanged."
The move to drop the timed run, a staple at law enforcement departments across the country, was pushed by NYPD Chief of Training Juanita Holmes to try to encourage more female applicants, according to the New York Post.
NYPD OVERTIME PROJECTED TO SURPASS ALLOTTED BUDGET BY $142M+ IN 2022 AMID 'UNPRECEDENTED' CRIME CLIMATE
"No cop on patrol runs a mile and a half," she told the newspaper. "No one's chasing anyone a mile and a half. Not to mention every day in the gym you're doing a mile and a half [as part of training.]"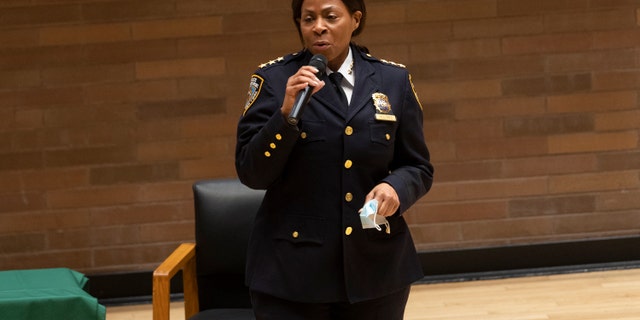 The drop in fitness standards comes amid an exodus of officers from the NYPD, which is also struggling to attract new recruits.
THESE POLICE DEPARTMENTS ARE SEEING SOME OF THE WORST STAFFING SHORTAGES IN THE US AHEAD OF 2023
NYC Police Pension Fund data obtained by Fox News Digital shows that 3,701 members of the force either retired or quit last year, the largest figure recorded in the last 20 years.
At the same time, the NYPD only got 543 new recruits last year, much lower than the 1,200 new recruits it needed to reach its budgeted headcount.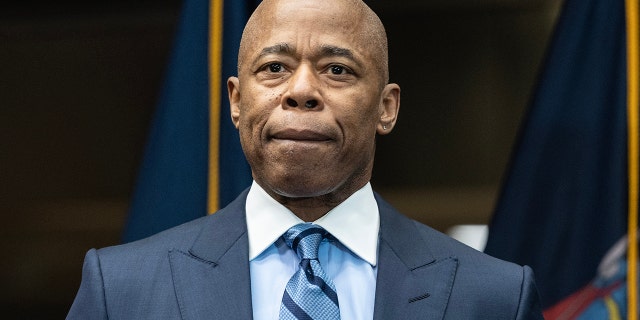 The move to drop the timed run did receive push back within the NYPD. Mayor Eric Adams, a former captain in the NYPD, had to settle the dispute between Holmes and Commissioner Keechant Sewell, who was "dead-set against it," according to the New York Post.
CLICK HERE TO GET THE FOX NEWS APP
Aside from the Job Standard Test, applicants also must pass a drug test, medical exam, written and oral psychological exams, and a background check.
Fox News Digital's Emma Colton contributed to this report.