NYPD cop's widow says she believes in God after giving birth to 'miracle' baby 3 years after husband's death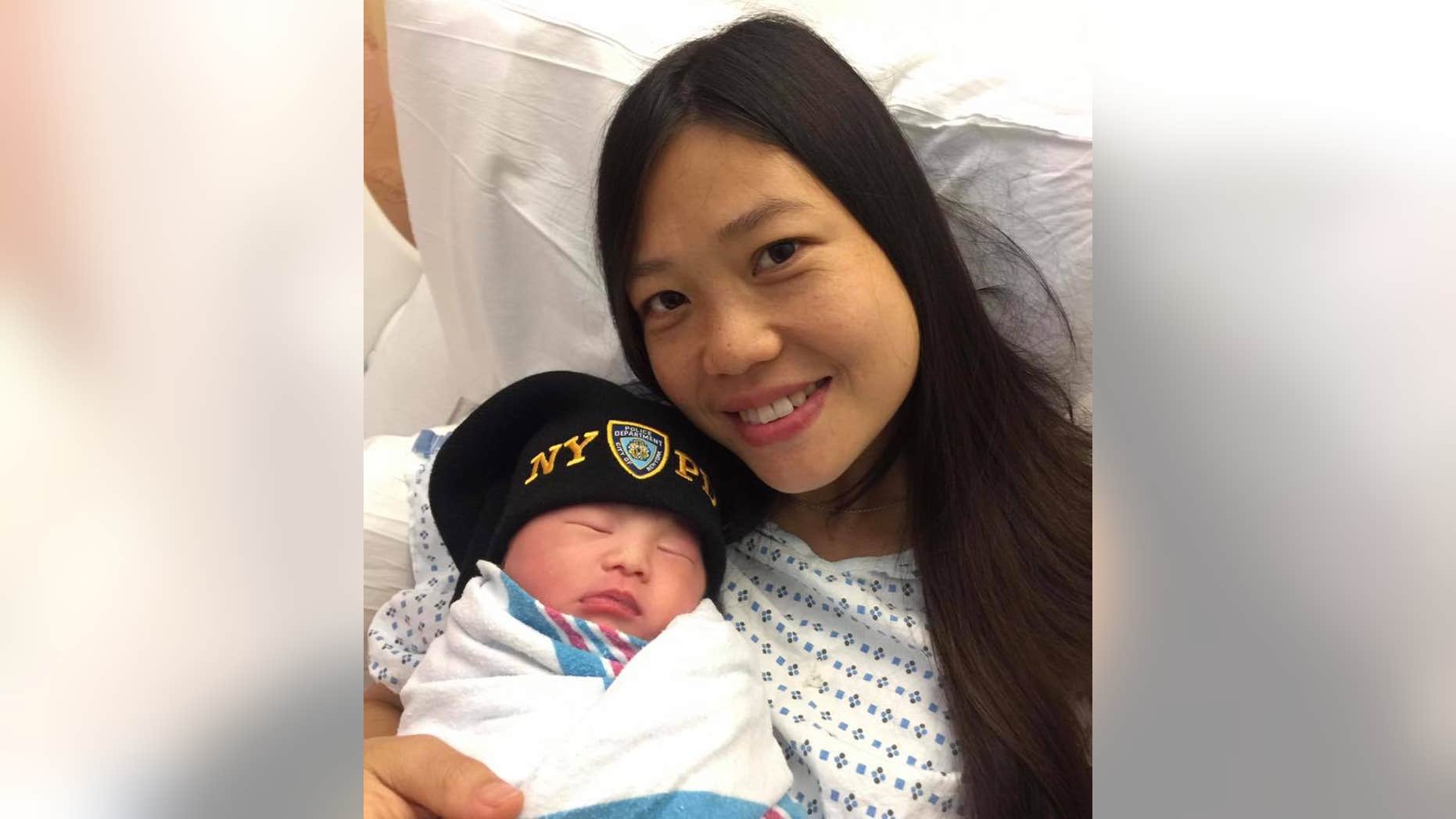 The widow of a New York City detective killed in the line of duty said she now believes in God after giving birth to the couple's "miracle" baby three years after her husband's death.
Pei Xia Chen told PIX11 on Wednesday that giving birth to the couple's baby through in vitro fertilization changed her perspective on religion. Chen, whose husband NYPD detective Wenjian Liu and partner Rafael Ramos were shot and killed in 2014, gave birth to her daughter Angelina, "Angel" for short, in July 2017.
"I have no religion before," Chen said. "Now, I do ... I believe in God now, and I want to have faith in my life."
The proud mother had Angelina baptized Catholic at New York City's St. Patrick's Cathedral over Father's Day weekend. NYPD Commissioner James O'Neill also attended the baptism.
"I believe she's a gift from God," Chen said of Angelina. "That's the reason I wanted to baptize her. She's like an angel to me, and she changed my life."
In 2014, Chen had asked doctors at the hospital to preserve her husband's semen to give her the possibility of having their child. She had only been married to Liu for three months.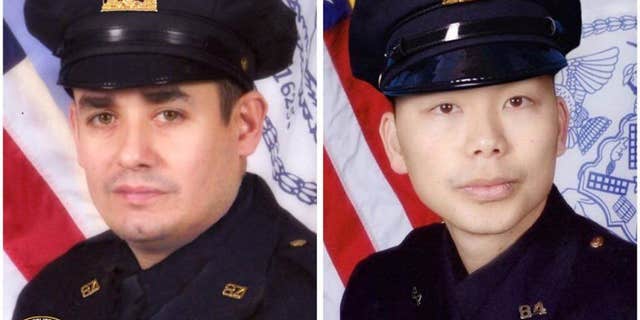 "He always wanted a baby, so something just came into my mind," Chen told PIX11. "Was it possible to take out his sperm?"
NYPD COP'S DAUGHTER IS BORN THREE YEARS AFTER HIS DEATH
Chen recalled beginning in vitro fertilization procedures in October 2016, saying it was "very tough" to go through the process of artificial insemination.
"Thank God, it worked for me the first time," Chen said. "I believe my husband watched out for me. I was so thankful it worked."
Chen previously said she had a dream of Liu in a "white gown looking like an angel and that he handed her a baby, and he said, 'It's a girl, a little angel.'" She added that she didn't let Liu's parents know about the pregnancy until a month before she was about to give birth to avoid stress.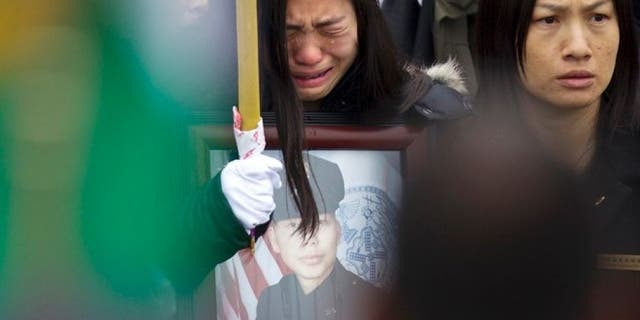 The widow said Angelina is "such a good, great baby" who makes her "smile all the time now."
"I want [Angelina] to believe in God and have faith in her life. I want her to believe her father's there, watching her from heaven," she continued.