NYPD commissioner says officers stopped writing tickets for low-level crimes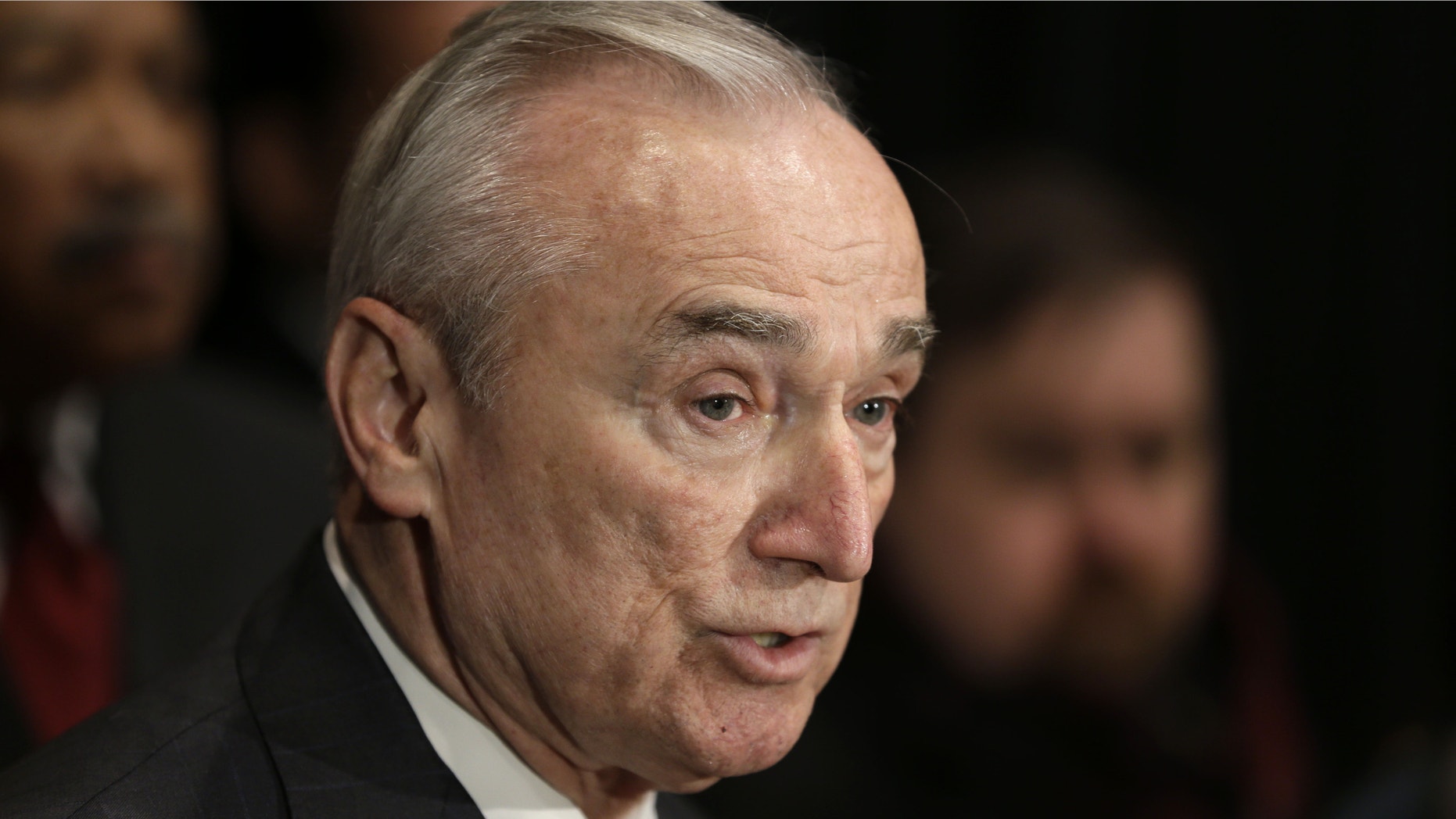 New York Police Commissioner William Bratton acknowledged Friday that officers in the city stopped writing tickets and making low-level arrests.
Bratton said the numbers are going back up even with the "slowdown" after the killings of two officers last month.
"I would describe it as a slowdown," Bratton said. "They never stopped working, 911 calls were responded to, arrests continued to be made, crime continued to go down."
Numbers for low-level arrests like fare beating in the subway and public drunkenness were down by half and summonses for criminal activity were down more than 90 percent after the Dec. 20 shooting deaths of Officers Rafael Ramos and Wenjian Liu in their patrol car.
The officers were targeted by mentally unstable men who vowed online to kill two "pigs." The shootings furthered the rift between officers and Mayor Bill de Blasio as dozens turned their backs on him at the hospital and at the officers' funerals.
Roy Richter, president of the police Captains Endowment Association, denied the drop in arrests was deliberate.
"Police officers never stopped their daily job of putting themselves in harm's way protecting New Yorkers," Richter said in a statement. "This past month we experienced an unparalleled drain on our resources policing protesters gone wild and horrible tragedy in the assassination of our two brothers in blue."
Bratton said he doesn't believe the slowdown affected safety and noted crime remains at historic lows. No officers were facing discipline.
"I don't think it's warranted," he said. "I'm very mindful of the extraordinarily stressful situations that the officers in the city found themselves in last month. And so we'll work to bring things back to normal."
One officer was suspended for insubordination during the period.
Bratton said that no police union gave any instruction to slow police action.
The low enforcement activity prompted some to question Bratton's signature crime-fighting tool known as "broken windows," where low-level offenses were targeted to prevent more serious crime. But Bratton said Friday it had no major impact.
"The whole thesis of 'broken windows' is if over time you don't address an issue, over time it will create a larger issue," he said.
The Associated Press contributed to this report