NYPD Chopper Makes Emergency Landing in Water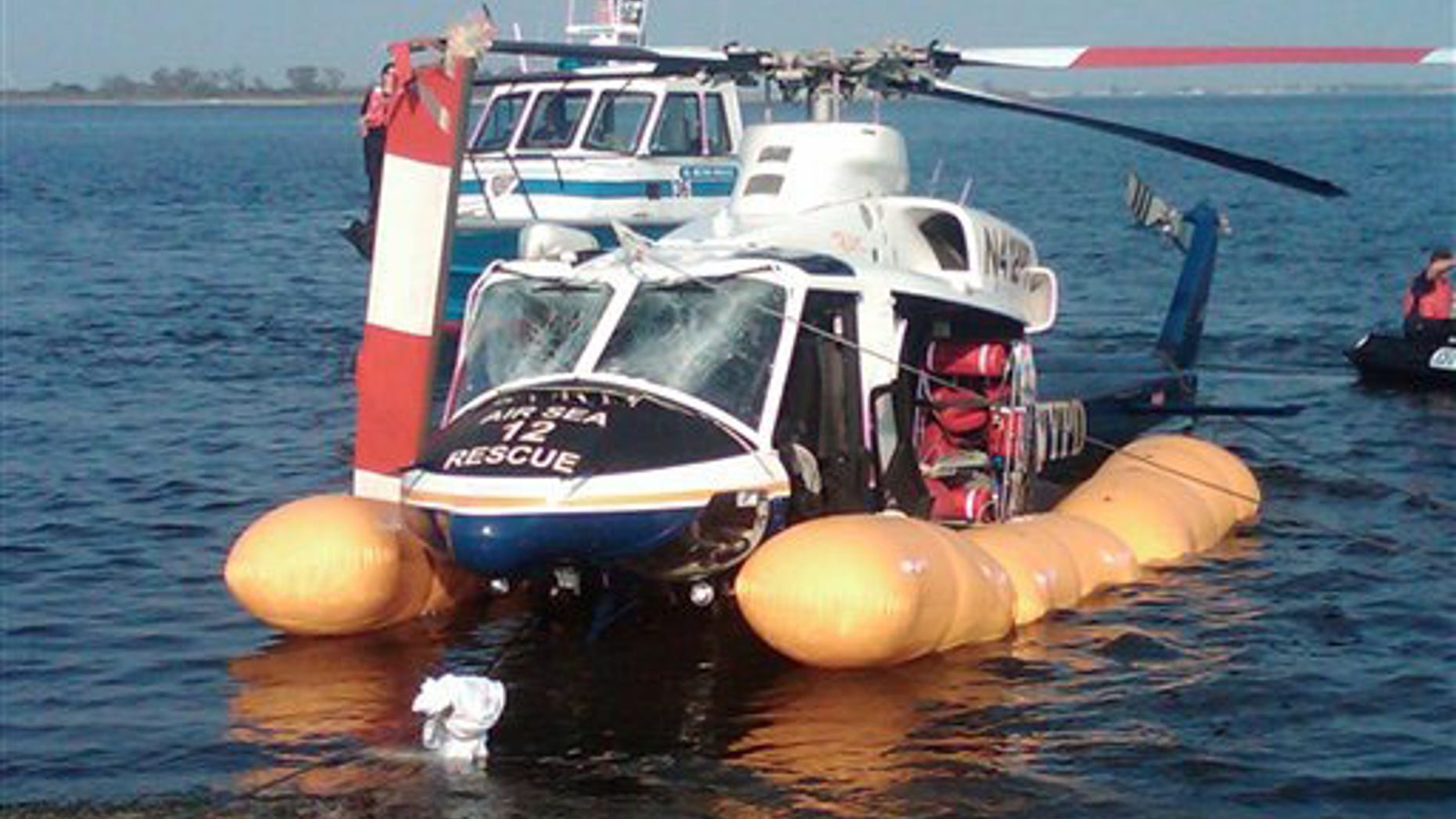 NEW YORK -- A New York Police Department helicopter carrying six officers was forced to make an emergency water landing on Wednesday after a suspected mechanical failure.
The landing was rough enough to cause a rotor to snap and dent the windshield, police said. But all of those aboard -- a three-member flight crew, a trainee and two scuba divers -- escaped serious harm. One person was treated for a minor injury.
The emergency landing occurred at about 3:45 p.m. as the chopper was approaching an NYPD air field bordering Jamaica Bay in Brooklyn. The crew deployed flotation devices before touching down about 30 yards from shore.
A harbor unit pulled the officers off the aircraft as it floated upright in the water.
The exact cause of the emergency was unknown, but police spokesman Paul Browne said officials suspected mechanical failure.