NYC woman screams 'I'm HIV positive' to prevent herself from being raped, pastor says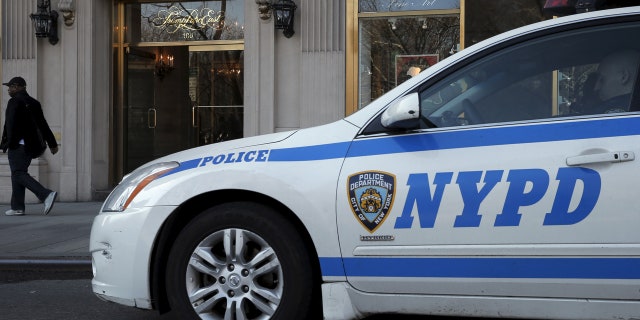 NEWYou can now listen to Fox News articles!
A New York City woman who was being robbed and sexually assaulted on the street after leaving a church service screamed "I'm HIV positive!" to prevent herself from being raped, a pastor said Thursday.
Three of five men wanted in connection with the Queens attack on Tuesday night have been taken into custody, police sources told the New York Post. They were not identified.
"They should be prepared that God is going to lay a hand on them," Pastor Kehinde Oyetunde of the Celestial Church of God told The Associated Press. "I'm sure of that. Nobody does evil and goes scot-free, especially when you lay your hand on a woman of Christ."
EDUCATION OFFICIAL: 'I AM SORRY' FOR SEXUAL ASSAULT REMARKS
The 50-year-old victim was treated at a hospital and was struggling to recover Thursday.
"I'm just trying to keep myself together," she told the New York Post. "[Investigators] told me not to say any more at this point."
Oyetunde said during the attack, the woman was screaming "'I'm HIV positive, you can't,'" a falsehood that prevented her from being raped.
The woman had left the storefront church, which is in an industrial area, and was walking to a train late Tuesday night.
TWO SCHOOL SUPERINTENDENTS INDICTED IN CHILD RAPE CASE
Two men with a gun approached, then three others. She was forced to disrobe and was sexually assaulted and robbed of her money, debit card and phone, The Associated Press reported.
The victim ran back to her church for help.
"I called the cops right away," Oyetunde said. "The cops came around, then they consoled her, then they said, 'Take us to where this happened.'"
The Associated Press contributed to this report.