NYC subway rider wakes up to man urinating on her face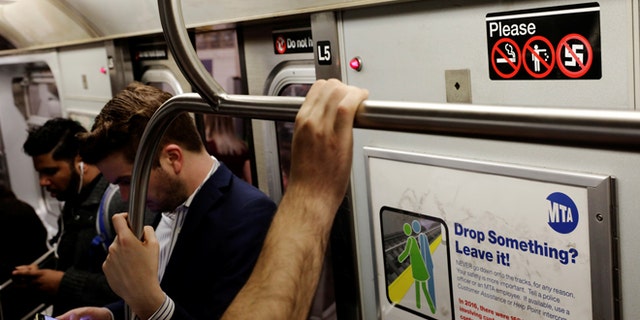 A twisted straphanger peed onto a woman's face on a Queens subway train early Thursday.
The 26-year-old victim told police she was listening to music with her eyes closed while sitting on a J train in Jamaica when she felt something wet splashing her in the face around 2 a.m.
MOTHER ARRESTED FOR NEGLECTING TEEN WHO WAS THROWING UP AFTER SHE ASKS FOR AN AMBULANCE
When she opened her eyes, she saw the sicko relieving himself on her, cops said.
The creep got off the train at the Cypress Hills station and fled.
The woman was uninjured and reported the incident to police.
READ MORE FROM THE NEW YORK POST.