NYC memorial to wheelchair-using FDR inaccessible to wheelchair-using visitors, lawsuit says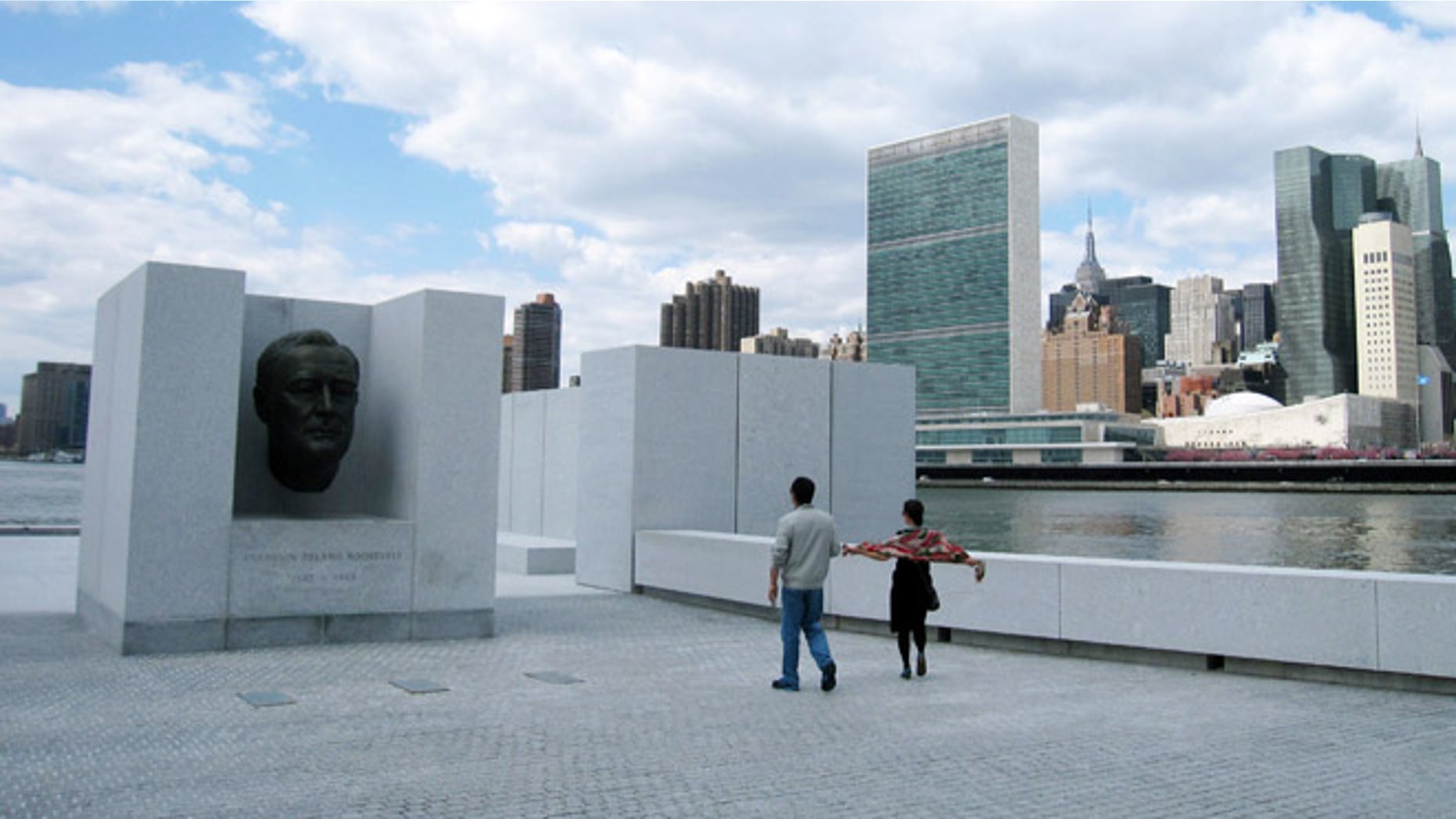 President Franklin Delano Roosevelt used a wheelchair for years but a New York City memorial in his honor is inaccessible to wheelchair-using visitors, a new lawsuit claims.
Four Freedoms Park on Roosevelt Island is being sued for violating the Americans with Disabilities Act, despite its link to the only president to enter the White House with a physical disability, The New York Times reported Friday.
"Such blatant violation of disability law is tragically ironic in light of the fact that President Roosevelt himself used a wheelchair for mobility after becoming paralyzed from polio," the federal lawsuit states, according to the paper.
The three plaintiffs include Phil Beder, a retired teacher from Brooklyn who uses a wheelchair.
MEXICAN SEWAGE ROUTINELY FOULING SAN DIEGO BEACHES, OCEAN WATERS
"I'm not a radical wheelchair-accessibility person — if a restaurant isn't accessible I'll find another one," Beder told the paper. "But when it comes to something like a memorial to a wheelchair-using president, it's just insane that it wouldn't be 100-percent accessible."
The suit says the most striking violation is a sunken terrace overlooking the East River. It claims the terrace is only accessible by stairs.
The nonprofit Disability Rights Advocates brought the lawsuit, according to the Times. The group wants to make the park more accessible rather than financial compensation.
A New York State agency that owns the park also was sued.
A spokeswoman for the conservancy that runs the memorial refuted the lawsuits claims.
"The park has had thousands of visitors in wheelchairs, walkers, scooters, or other assistive devices who have enjoyed visiting the park and have found it accessible," the spokeswoman told the paper.
Roosevelt contracted polio in 1921 at age 39 and was unable to walk without leg braces or assistance. During his four terms as president, Roosevelt often used a wheelchair in private, but not for public appearances. News photographers cooperated in concealing Roosevelt's disability, and those who did not found their camera views blocked by Secret Service agents, according to the FDR Presidential Museum & Library's website.
The Associated Press contributed to this report.