NYC cab driver on the loose after killing drunk man, police and witnesses say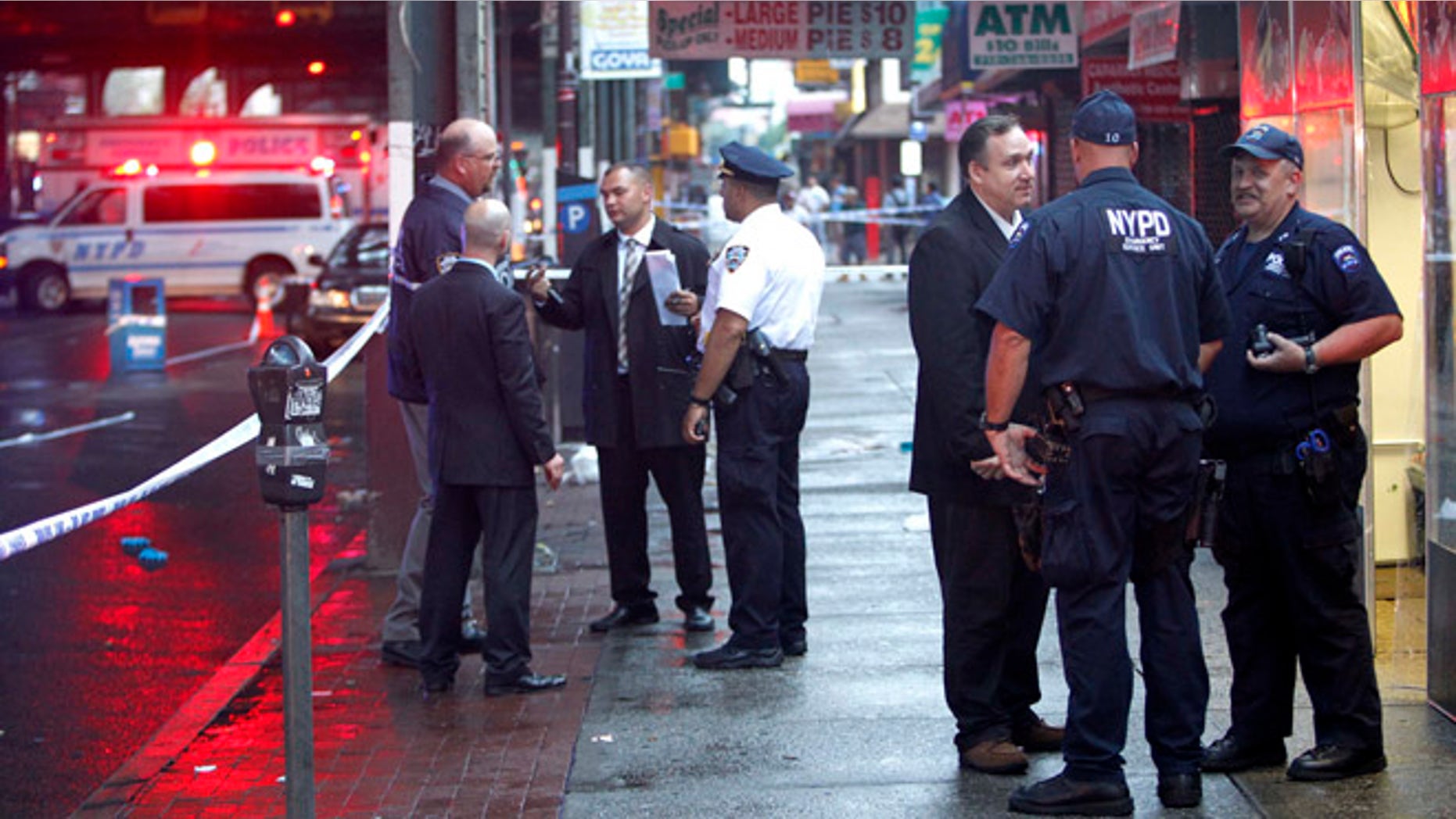 A New York City cab driver is on the loose after he stabbed and killed an intoxicated man who was looking for a late night ride home, police and witnesses say.
Sources told the New York Post that two men, ages 33 and 26, were drinking at a bar near 68th street in Queens before they went into a bodega to buy a few six-packs.
They hailed the cab driver around 5 a.m. local time Saturday, but he refused to give them a ride because he noticed both men were drunk.
An argument ensued, and then the driver got out of his car and smashed its rear window with a baseball bat before going after the passengers, who defended themselves with beer bottles, police sources told the New York Post.
The cab driver stabbed the 33-year-old in the torso, police said, and the 26-year-old in the chest when he tried to help out his friend. Both were left bleeding in the street as the cabbie sped away.
The 26-year-old was later pronounced dead at a local hospital, while the 33-year-old is in stable condition.