NYC airport workers reportedly eyed in $1.2 million heist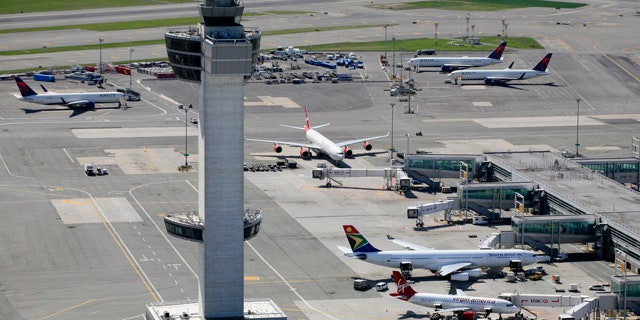 Authorities believe the stunning theft of $1.2 million in cash from a Swiss airlines flight was an inside job that happened at JFK — not Zurich — and plan to give lie-detector tests to airport employees, The Post has learned.
The money was among $93 million in three crates on the flight, which arrived in New York at 2 p.m. Saturday en route to a federal reserve facility in East Rutherford.
When the crates, which were "sealed" at JFK, got to New Jersey on Monday, authorities noticed that one had "a hole in it the size of which you could put your arm in," said a source.
Swiss Flight 17 from Zurich arrives at JFK at about 2 p.m. Saturday with an estimated $93 million in three crates.
They opened it and discovered that the cash was missing.
Investigators think the money was stolen at JFK, and then the thief strategically positioned the crate in the hangar to hide the damage — which likely was caused by a forklift.
Click for more from The New York Post.