NY woman reaches plea deal in Las Vegas Ferris wheel romp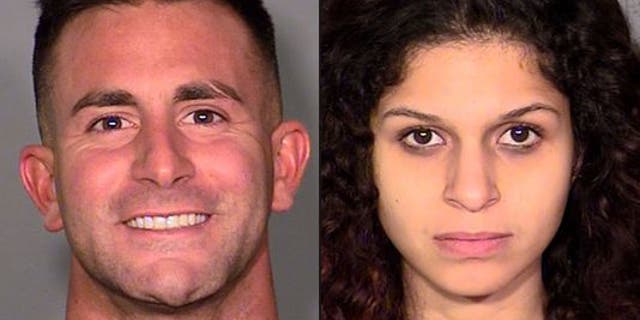 The New York woman allegedly caught on video having sex on a Las Vegas Ferris wheel in February reached a plea deal with prosecutors, The Las Vegas Review-Journal reported Monday.
Chloe Scordianos, 21, was filmed by security cameras during her romp Feb. 5 on the High Roller – a Las Vegas attraction billed as the world's tallest observation wheel. She and her partner were arrested and Scordianos is now set to plead no contest to a misdemeanor on Tuesday. The specific misdemeanor charge is unclear.
The Hicksville native's public frolic occurred on her 21st birthday with a man she had just met in Sin City. That man, Philip Frank Panzica III, was shot and killed in Houston last month during a robbery.
"Ms. Scordianos has learned that the phrase 'what happens in Vegas stays in Vegas' is not always true," her lawyer, Chris Rasmussen, told The Review-Journal. "This plea will allow her to close this embarrassing chapter in her life and keep this salacious video private."