NY man who faked drowning arrested in kidnap attempt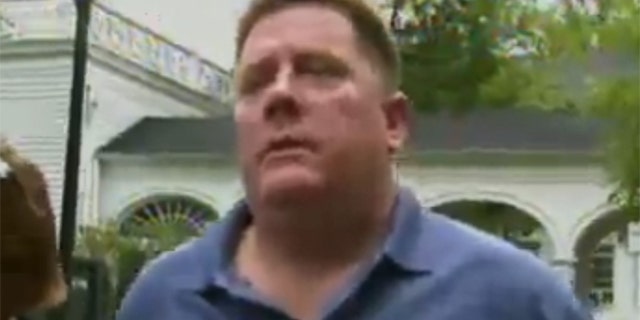 NEWYou can now listen to Fox News articles!
FREEPORT, N.Y. – A man who faked his own drowning death off a Long Island beach was arrested Wednesday on charges he impersonated a police officer and ordered a woman to get into his van, police said.
Raymond Roth, 48, of Long Beach, was arrested on charges of criminal impersonation, attempted kidnapping and attempted burglary. He's due to be arraigned Thursday in First District Court in Hempstead. His lawyer, Brian Davis, told Newsday that Roth will plead not guilty to the new charges.
On March 21, Roth identified himself as a police officer and demanded that a woman get into his van in Freeport, Nassau County police said. The woman refused and ran into a check-cashing facility for safety. Roth followed her into the facility but fled before police arrived, authorities said.
Hours earlier, Roth had accepted a plea bargain in the fake-drowning case that included a 90-day jail sentence. Roth pleaded guilty to fourth-degree conspiracy.
He and his son, Jonathan Roth, plotted to collect about $400,000 in life insurance, prosecutors said.
On July 28, Jonathan Roth told authorities his father went for a swim at Jones Beach and never came back. Responders searched for Roth for several days, while he drove to his timeshare in Orlando, Fla., prosecutors said.
Roth's wife found emails between Raymond and her stepson, Jonathan, discussing the plot, and authorities were alerted.
On Aug. 2, Raymond Roth was issued a speeding ticket in Santee, S.C., and told police there he was returning to New York to meet with authorities. He did not show up for that meeting. He was arrested Aug. 6.
Davis said Roth had been admitted to a hospital for psychiatric treatment and had tried to commit suicide there.
The case against 22-year-old Jonathan Roth is pending.