NY lawmaker says doctored ISIS photo sent to office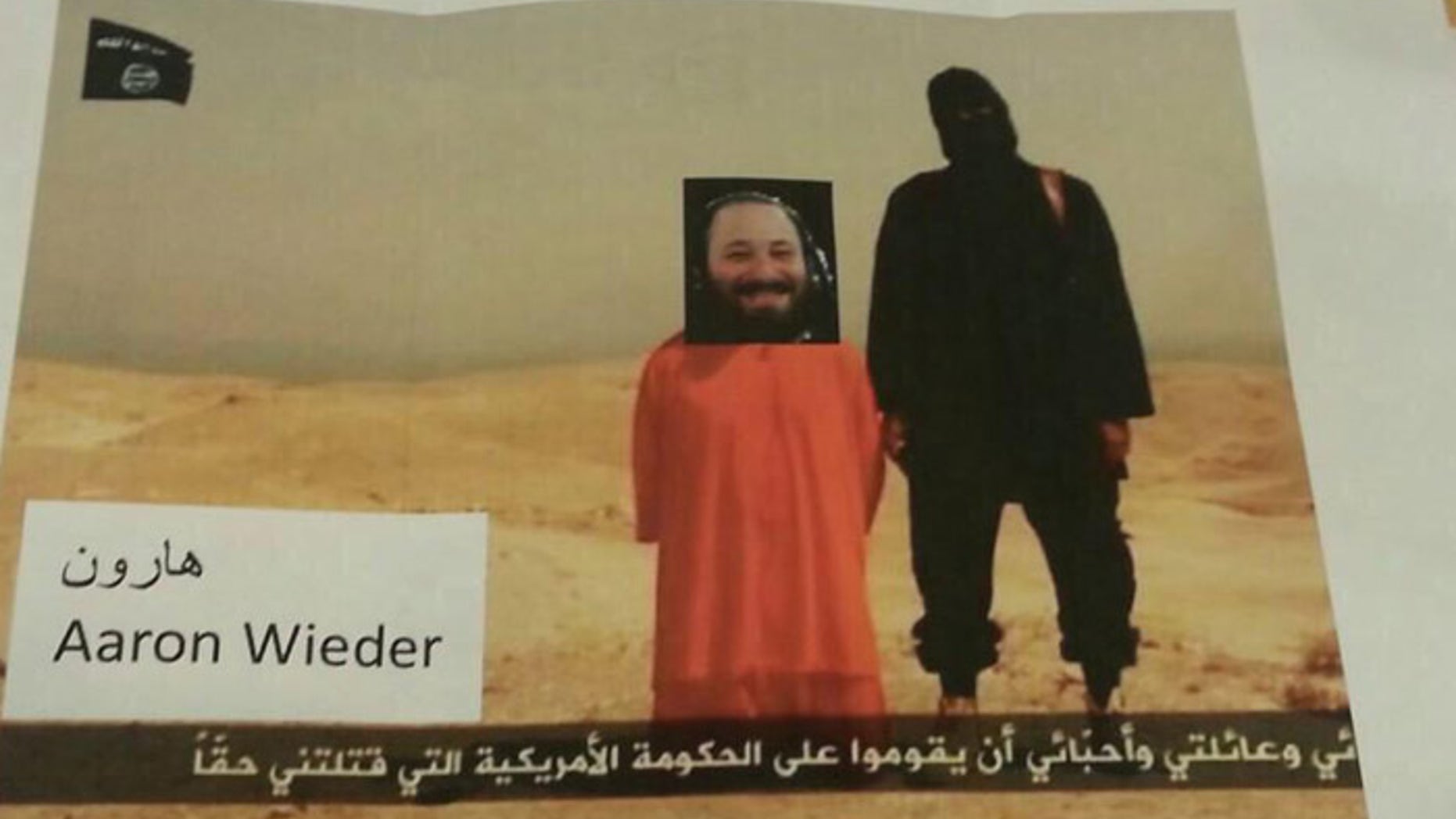 A New York county lawmaker and Hasidic Jew claims to have received a chilling piece of hate mail - a Photoshopped image of his head atop an Islamic State captive about to be beheaded.
Rockland County Legislator Aron Wieder said he got the frightening missive on Monday, and has notified police. The image shows Weider's face on the body of a man dressed in orange, kneeling in the desert before a knife-wielding Islamic State fighter. The scene appears similar to ones seen in terror videos that showed journalists and an aid worker who were beheaded. Wieder's name appeared in English text below Arabic writing.
Rockland County Sheriff Louis Falco said authorities are taking the threat seriously, and it is under investigation with the police department as well as their joint terrorism task force.
State Assemblyman Dov Hikind, a Jewish activist who has long represented Brooklyn at the Statehouse in Albany, said the  doctored photo is the work of a sick creep.
"We don't know who did this but we're going to find out," said Hikind, who immediately phoned Wieder upon hearing the news. "The Jewish community worldwide is celebrating the miracle of Chanukah and some sick individual chose this time to send this message to Wieder and our community. We're taking the message seriously and I am calling on both local and Federal authorities to do the same-to investigate thoroughly as well as provide security for Aron Wieder and his family. The people responsible for this must be arrested and dealt with."
Rabbi Yaacov Behrman, executive director of The Jewish Future Alliance, echoed Hikind's concerns.
"Whoever did this must be held accountable for their actions," Behrman said. "I commend the local authorities, who have said that they are taking this despicable act seriously."