Nutty professor: Columbia lecture includes stripping, 9/11 scenes and ninjas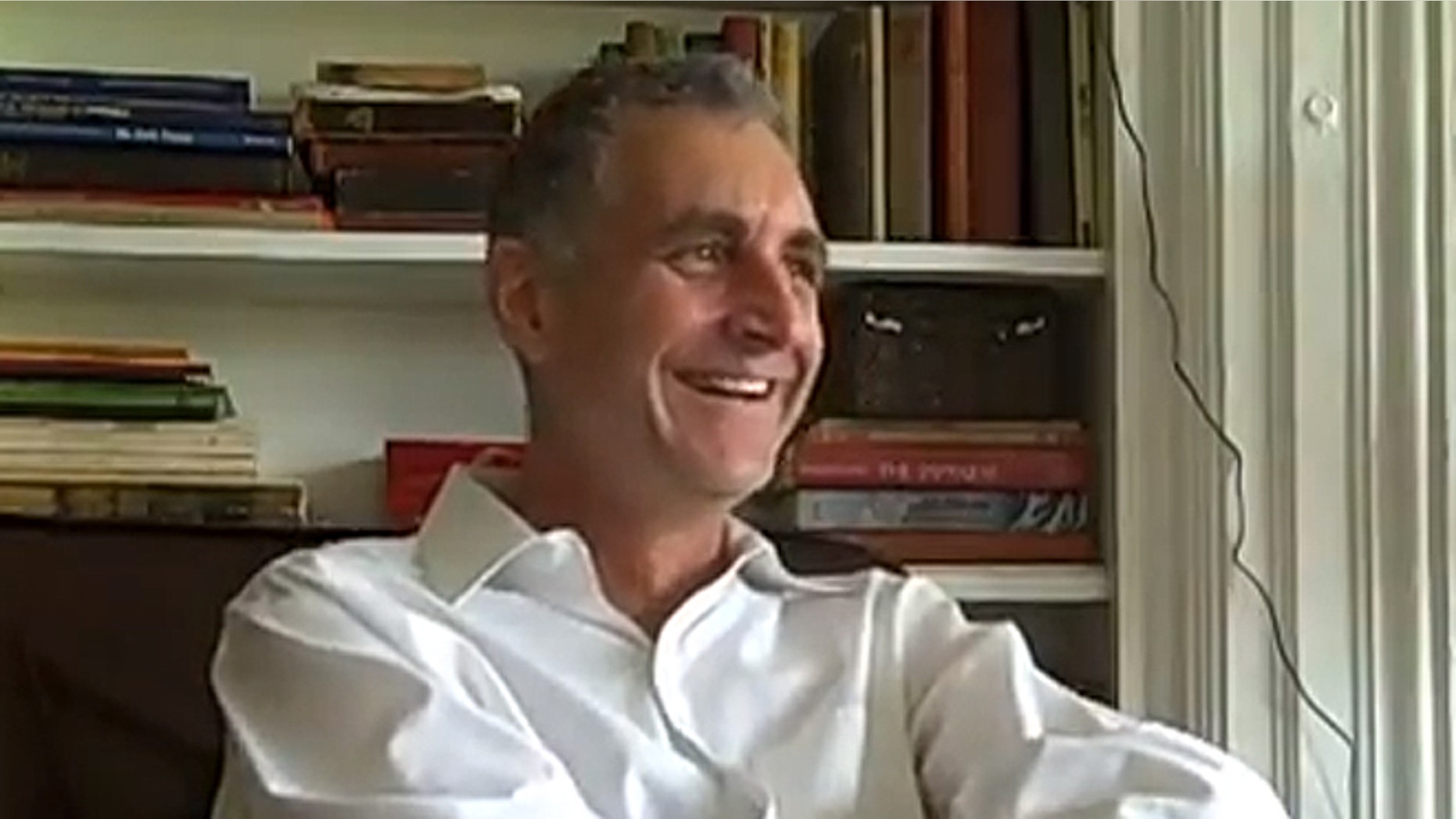 Talk about dark matter.
A Columbia physics professor shockingly stripped down to his underwear before a bizarre performance featuring footage from Sept. 11, Usama bin Laden and a mutilated stuffed animal.
Professor Emlyn Hughes skipped his regularly scheduled lecture on quantum physics on Monday and instead greeted students to the tune of Lil Wayne's "Drop It Like It's Hot" as he removed his clothes before changing into a black T-shirt and pants, the Columbia Spectator reports.
[pullquote]
Hughes then sat down and hugged his knees in a fetal position before airing video footage of the Sept. 11, 2001, terror attacks and from World War II. The "bizarre performance" culminated with two figures clad in black coming on stage with long swords, one of them chopping a stuffed animal in half while on a stool.
Reyna Pacheco Rios told FoxNews.com the "extremely shocking" stunt was surprising and confusing to the class.
"I do think that the professor's stunt was surprising and to an extent confusing, but it was completely outside the box, it related to the material he was speaking about as he started the lecture saying that we 'had to strip from everything we knew and think about Quantum Physics, we have to think about Quantum Physics completely different,'" Rios wrote in an email. "He said 'everything we had learned before this lecture wouldn't help us, we had to strip any knowledge that we thought would be useful because it would only make it hard for us to understand Quantum Physics.'"
Rios said the performance was "gutsy" and represented a "whole different aspect" of teaching.
"I do wish he had explained his stunt a little more, but it was definitely an experience, a different learning experience that was bizarre nonetheless; but it was his way of teaching," Rios' email continued.
Maura Barry-Garland told the student newspaper she found Hughes' act to be troubling.
"It was very disturbing, and I don't think anyone in the audience got what he was doing," she told the Spectator. "He didn't explain it or provide a context, and that's why it was offensive to me and to other people."
Barry-Garland noted that, as a university based in Manhattan, "lots of people" in the classroom likely had personal connection to Sept. 11.
"This is a school in New York," she told the newspaper. "I'm sure lots of people have personal connections to what happened here on 9/11, or have family members who died during World War II."
Following the episode, students said Hughes taught the rest of the lecture on quantum physics as if nothing had happened. He wore sunglasses and a hood throughout the remainder of class, however.
"I was really confused," student Danielle Niemann told the Spectator. "He wore his sunglasses the whole time, so I couldn't really see his face."
Another student cited in the Spectator's report declined to comment when reached by FoxNews.com.
"Universities are committed to maintaining a climate of academic freedom, in which the faculty members are given the widest possible latitude in their teaching and scholarship," Columbia's assistant vice president of media relations Robert Hornsby said in a statement. "However, the freedoms traditionally accorded the faculty carry corresponding responsibilities.  Columbia's Faculty Handbook states that 'In conducting their classes, faculty should promote an atmosphere of mutual tolerance, respect, and civility [and] should confine their classes to the subject matter covered by their courses.' While one must exercise caution in judging excerpts from a lecture or short presentations from an entire course outside of their full context, the appropriate academic administrators are currently reviewing the facts of this particular presentation in quantum mechanics."
Hughes, who also did not respond to several messages seeking comment from FoxNews.com on Tuesday, was listed as the deputy chair of the university's physics department, according to a 2010 Columbia College Today profile. (His current faculty profile on Columbia's website does not reflect that position.)
He has researched at the Large Hadron Collider in Switzerland and earned a Ph.D. from Columbia and a B.S. from Stanford University. He also taught at Caltech for 11 years before returning to Columbia in 2006, according to the profile.
Hughes' classroom antics have reportedly raised eyebrows before, according to the Spectator. In fall 2011, he showed students nude photos of attendees at Woodstock.
In a Columbia College Today 2010 profile, Hughes, an avid runner and a married father of five, said one of his biggest challenges of teaching an introductory course is working with students with "extremely varied" backgrounds.
"A typical exam score in my class is 65 percent, and the range of grades extends from 15 percent to 95 percent," Hughes said. "As a teacher, I aim for the middle. Given the spread of talents and backgrounds, this makes a large fraction of the class unhappy."