Now Baltimore has its own 'fatberg'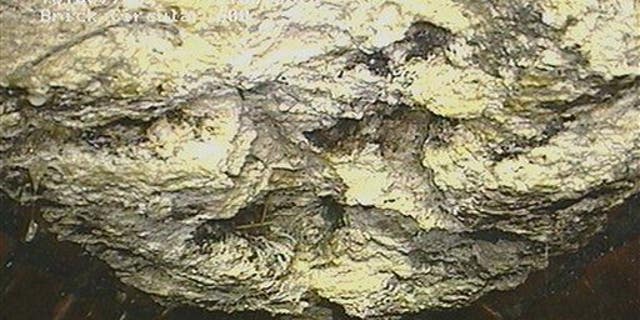 Not content to let those tea-sippers across the pond hog the spotlight, Baltimore just announced its very own "fatberg." CBS Baltimore reports the "congealed lump of fat" was found between Baltimore Penn Station and the 1700 block of Charles Street.
The fatberg is comprised of fats, oils, and grease that hardened and collected other things that don't break down in the sewer, such as wet wipes, according to the Baltimore Sun.
Authorities say it was blocking up to 85% of a 2-foot-wide, 100-year-old pipe. London recently made international news when a fatberg weighing more than 140 tons was discovered lurking in its sewer.
Authorities found the fatberg while looking for the source of two sewer overflows in recent weeks, including one on Sept. 21 that sent 1.2 million gallons of sewage into the Jones Falls.
While the main fatberg has already been largely broken apart and shipped to a landfill, authorities found a number of smaller fatbergs throughout Baltimore's sewer system.
Restaurants and residents alike are advised to avoid putting fats, oils, grease, and wet wipes (even if they're technically "flushable") into the sewer system. "The only items that should be considered flushable are poo, pee, and toilet paper," WBFF states.
(Part of London's fatberg may find an unusual home.)
This article originally appeared on Newser: Now Baltimore Has Its Own 'Fatberg'