Northeast heat wave to drag on for days; 3 dead in Philadelphia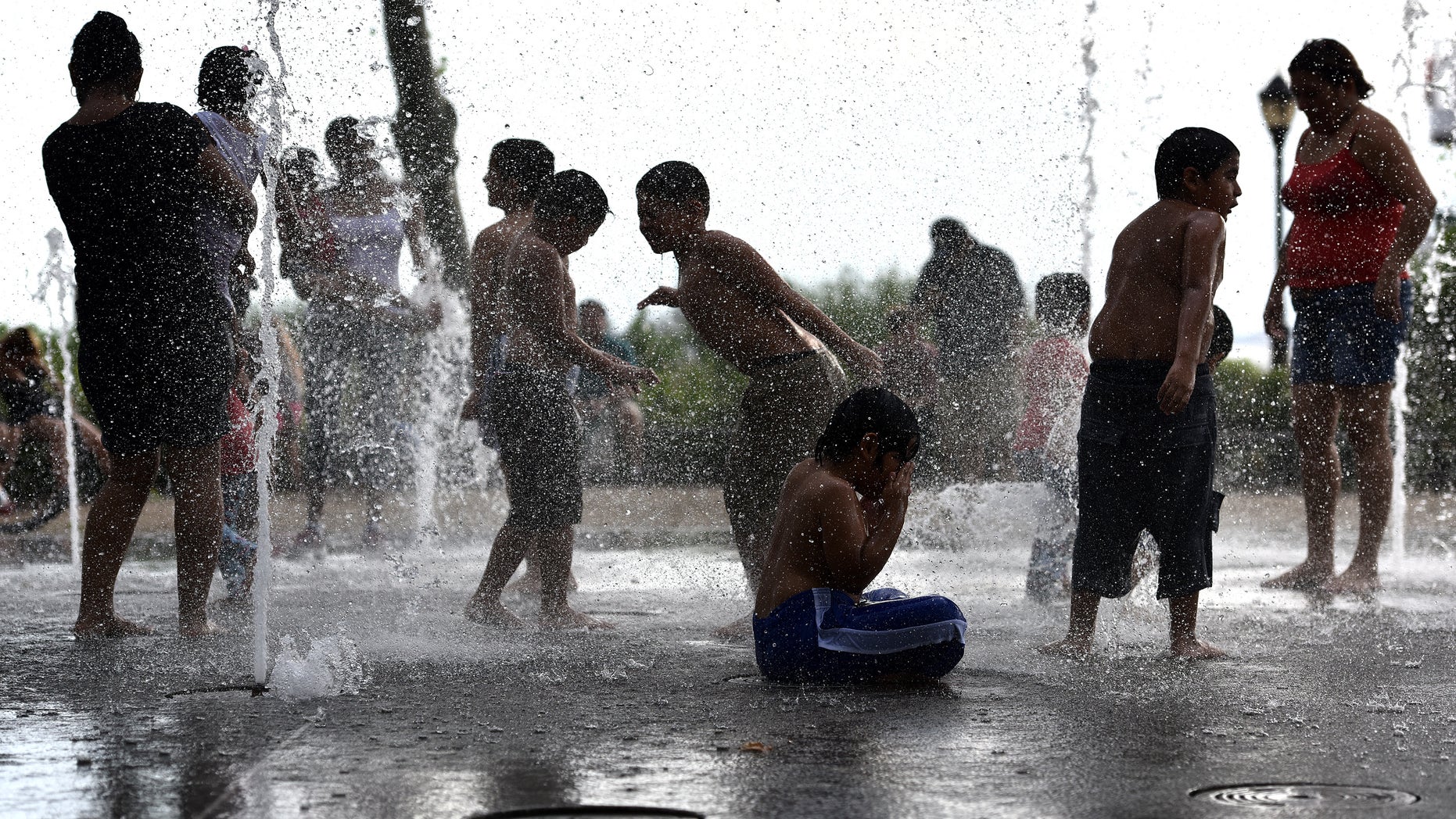 Forecasters warn Monday that a deadly heat wave sitting over the Northeast will likely stretch into much of the coming week before people can finally feel some relief.
Temperatures in the Philadelphia area were expected to reach the mid-90s on Monday and Tuesday, with the heat index making it feel as hot as 108 degrees, according to the National Weather Service, which issued an Excessive Heat Warning for the area through Tuesday. At least three deaths in the city were blamed on the high temperatures.
New York City was expected to see temperatures in the low-90s through Wednesday. The thermometer soared to 94 on Sunday.
Sunday marked exactly 13 years after the 30-hour blackout that swept across eight Northeastern states and even parts of the Midwest.
A spokesman for the Philadelphia medical examiner's office said Sunday that heat was a factor in the death of a 59-year-old north Philadelphia man who also had diabetes and congestive heart failure.
Officials earlier said heat was a factor in the death of a 67-year-old north Philadelphia woman along with diabetes, congestive heart failure and obesity. The death of an 82-year-old northeast Philadelphia woman was also related to the heat along with heart disease and high cholesterol.
In addition to those three deaths during the current heat wave, there have been four other heat-related deaths in the area this year.
The Associated Press contributed to this report.