North Texas triplets graduate at top of their high school class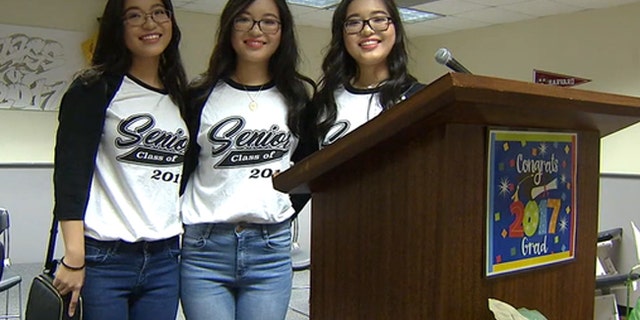 High achievement is a family affair in one North Texas household, but it didn't start out that way.
The Tran triplets are taking the top three spots at their high school graduation.
Before enrolling at the school, the identical girls were high school drop-outs living in America with their dad while their mom stayed in Vietnam.
"This is a very, very great honor," Han said. "We never would imagine being that high rank in our class. And we just feel that the hard work that we did really paid off. It's just unimaginable."
"That's the case for many of our students, they have had certain roadblocks and barriers, some self-inflicted, some just bad experience," said Evolution Academy Founder Cynthia Trigg. "But it's not how you start, it's how you end."