North Carolina woman found guilty in duct-taping of dog's mouth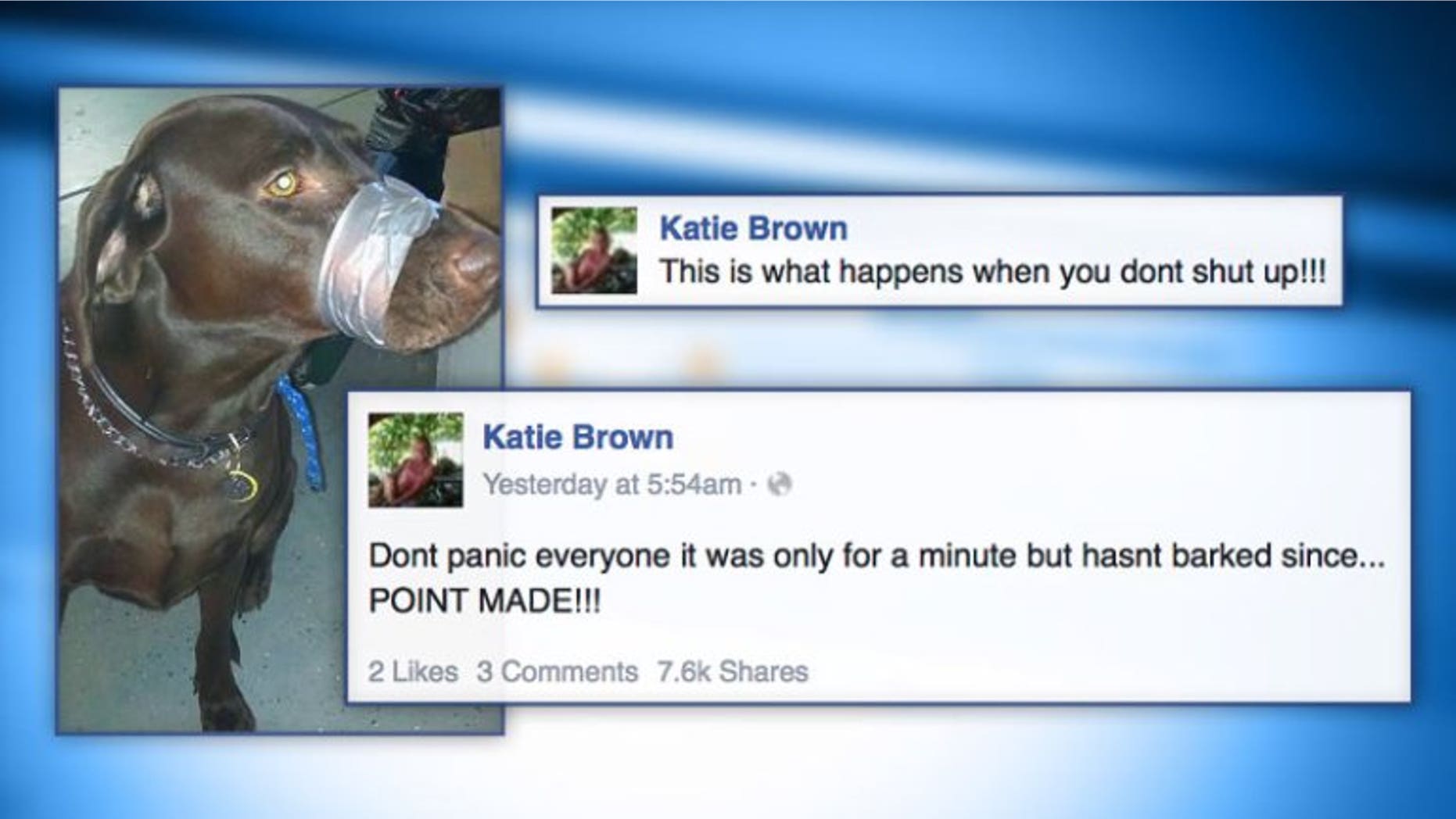 A North Carolina woman who sparked outrage after posting a photo of her dog with its mouth duct taped shut on Facebook was found guilty of animal cruelty Friday, WTVD reported.
Katharine F. Lemansky, 45, was charged in November after admitting the incident took place in Cary, North Carolina.
The photo, which was taken on November 27, 2015, was posted to Lemansky's Facebook account, which uses the alias "Katie Brown". It showed Lemansky's chocolate Labrador named Brown with its mouth wrapped in gray duct tape, with the caption "This is what happens when you don't shut up!!!"
Cary Animal Control Supervisor Shelly Smith told the courtroom Friday that Lemansky called the incident a joke, and a way to get "Brown" to stop barking. Lemansky told Smith she meant to share the photograph solely with her son, instead accidentally posting it publicly, Smith said.
When the picture first appeared, it caused a firestorm of criticism on Facebook and other social media, leading to a three-state investigation that ultimately identified Lemansky as the suspect.
Smith said she allowed Lemansky to keep the dog because it seemed to be in good condition with no signs of swelling. Prosecutors argued the taping caused pain.
Lemansky was given a suspended sentence of probation.