North Carolina man shoves $100 worth of Walmart steaks down pants, flees on moped: police
A man in Nashville, North Carolina was nabbed by authorities on Monday after he allegedly shoved $100 worth of stolen Walmart steaks down his pants.
The alleged thief, identified as Keith Jordan by CBS 17, tried to make a getaway on his moped "in the pouring down rain" after walking out of the Walmart without paying for the steaks, the Nash County Sheriff's Office wrote in a Facebook post.
'JAWS' MAY SOLVE DECADES-OLD COLD CASE OF 'LADY OF THE DUNES' MURDER, STEPHEN KING'S SON SAYS
A photo shared by the sheriff's office — which added that "neither snow nor rain nor heat nor gloom of night" prevented them from apprehending the accused thief — shows at least 10 packages of stolen steaks.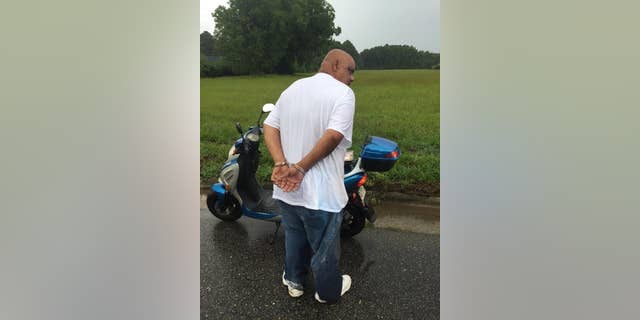 "He must've been really hungry," one Facebook user commented on thepost.
SUSPECTS CONFESS TO SWIPING SHARK FROM SAN ANTONIO AQUARIUM IN BABY STROLLER
"He was going to do a stake out," another user joked.
As of Tuesday morning, the Nash County Sheriff's Office's post had more than 1,000 reactions and 800 shares. Police have not yet announced formal charges against Jordan.