North Carolina county honors wounded warriors with VIP parking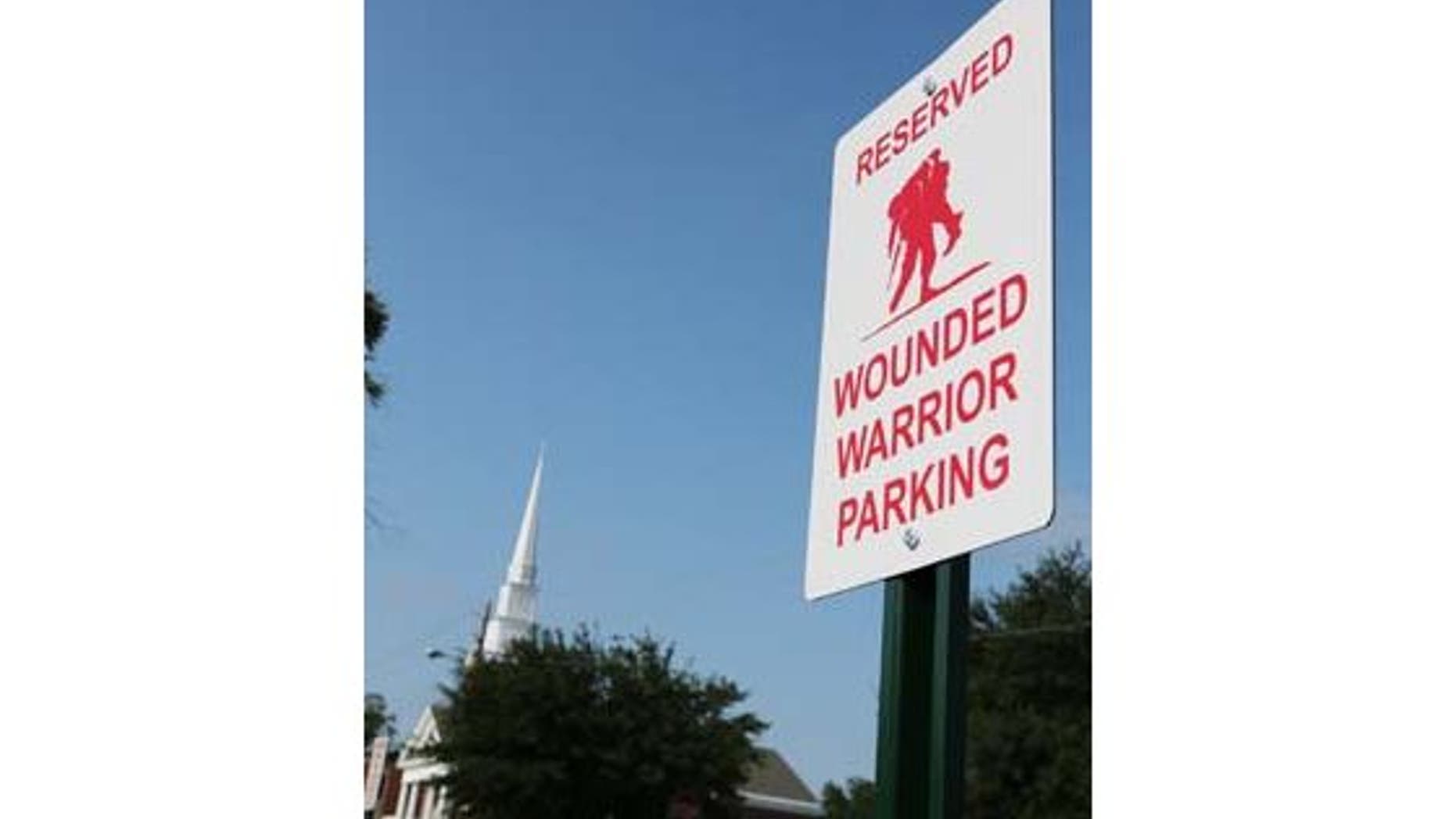 Wounded warriors in one North Carolina county are getting VIP parking spaces marked by signs with a dramatic silhouette of a soldier carrying an injured buddy.
"We're proud of our military service members, and we support the members who have given so much in defense of our freedoms," Onslow County Manager Jeff Hudson told the Daily News of Jacksonville.
[pullquote]
Onslow County Manager Jeff Hudson told the newspaper that county officials will install two wounded warrior parking spaces each at the tax office, the health department and the county's multipurpose complex.
"It's a new program for us, but certainly we're proud of our service members," Hudson said. "We want to make sure that when they utilize county services, that it's as easy as possible for them."
The county also will get new parking spaces marked specifically for new and expectant mothers.
"I didn't want to do only new mothers, because in this community we need to pay attention to our heroes that have also given a lot," Hudson said, adding that the Register of Deeds is only one of the five county locations getting wounded warrior parking spaces.
Hudson said county officials got the idea to implement the new parking spaces after a local Walmart placed the spaces in their parking lot last summer.
The new parking spaces were previously reserved for judges, but were rarely used, according to Becky Pollard, the registrar with Onslow County's Register of Deeds. Pollard told a Marine journalist for Defense Video & Imagery Distribution System she suggested the idea to Hudson because she sympathized with injured service members who had to walk long distances.

"It's wonderful to be able to provide our services to the military," said Pollard. "Because of them, we have the freedoms we have."

Click for more from The Daily News of Jacksonville.