Nordstrom pulls Moschino drug-themed clothing from stores, web site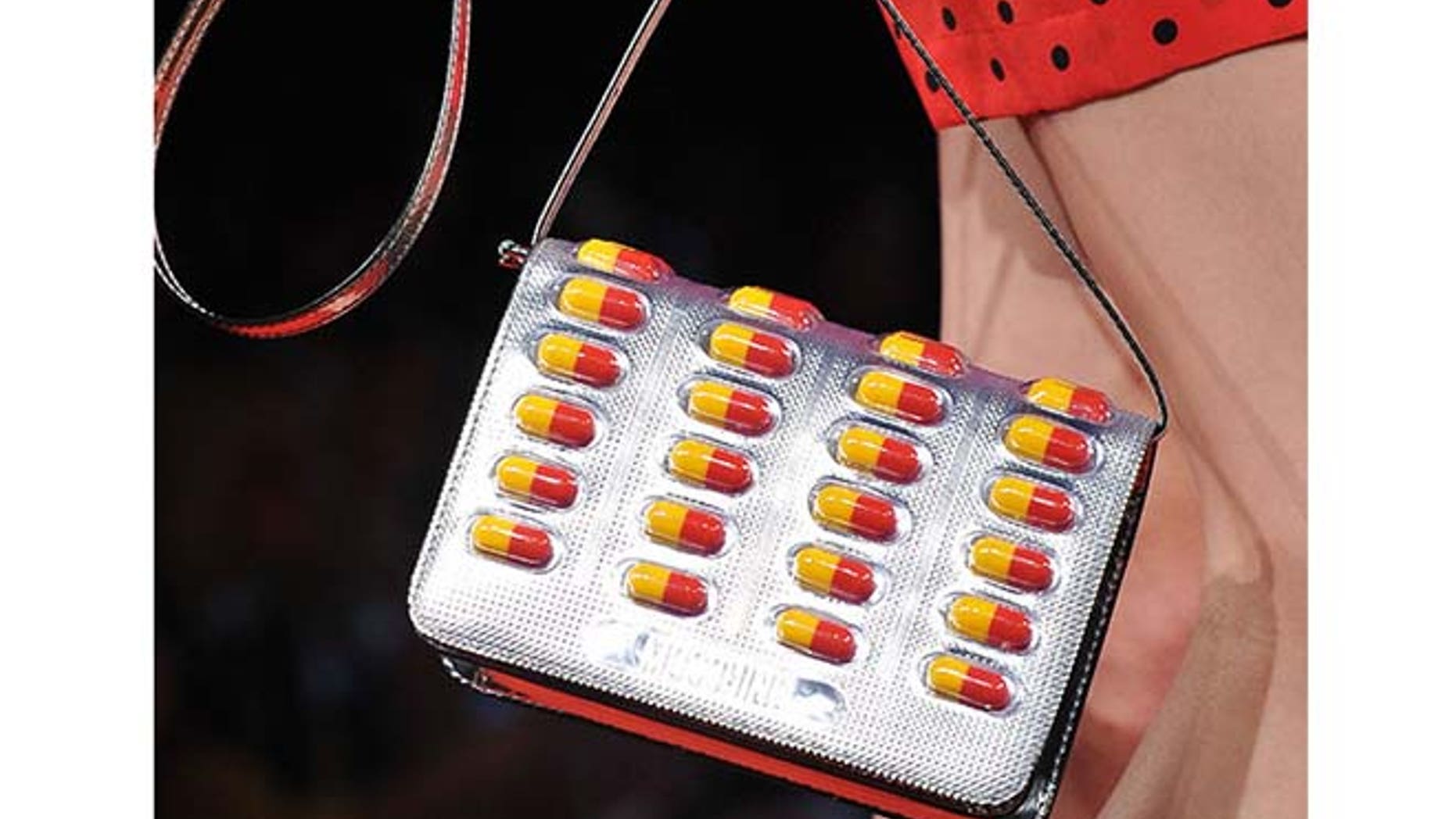 A major U.S. department store is pulling a drug-themed clothing line from its stores following complaints the fashion line glamorizes prescription drug abuse.
Moschino, a high-end Italian clothing company, recently debuted its "Capsule Collection SS17" line featuring an oversized prescription drug bottle shoulder bag -- priced at $950 -- and a smilarly-themed mini dress for $950 among other drug-inspired garments and accessories.
On Thursday, Nordstrom told FoxNews.com that it is no longer selling any items from the Moschino collection in its stores or online.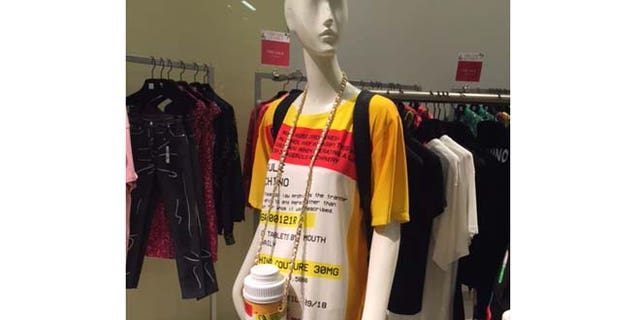 The clothing and accessories, also sold at upscale department stores including Saks Fifth Avenue, have drawn fierce criticism from drug addiction advocates, doctors and parents nationwide who charge the fashion makes pill popping look "chic and cool."
"It's promoting drug use," said Randy Anderson, an alcohol and drug counselor in Minnesota who started an online petition calling for the merchandise to be pulled from shelves at the Mall of America and other locations.
"I'm really disgusted that any retail store thinks this is OK, especially when our country is going through what the CDC has called a drug overdose epidemic," he said.
Anderson cited an alarming trend known as "Skittles Parties," in which teenagers raid their parents' medicine cabinets and bring whatever prescription drugs they have on hand to a home where they pool them from a communal bowl.
The Centers for Disease Control and Prevention say that in 2014, more people died from drug overdoses than in any year on record.
Opioids, such as OxyContin and Vicodin -- which are prescription drugs -- and heroin -- an illegal opiod -- killed more than 28,000 people in 2014 alone, according to the CDC. At least half of all opioid overdose deaths involve a prescription opioid.
"While there is definitely a need for pills for many people in many situations, this 'Capsule Collection' makes it appear that pills are always a good thing when the reality is that thousands of people are dying every year from prescription pills," said Judy Rummler, whose son, Steve, died in 2011 from such an overdose.
The Moschino pill-themed line was created by American designer Jeremy Scott, who is based in Los Angeles and from Kansas City. In an email to FoxNews.com Wedneday, the company defended its fashion, saying, "There was never any intent to promote prescription drug abuse.
"The Moschino capsule collection was inspired by a play on the word 'capsule' translated literally as a collection of 'capsule-themed' products," the company said. "A lesser exposed but equally relevant piece of the collection clearly states 'Just say MoschiNO' referencing the 'Just Say No' anti-drug campaign.
"We are disheartened to hear that there has been a misunderstanding of the underlying theme of the collection," the email said.
A prominent display of the Capsule Collection line at Saks Fifth Avenue's flagship store in Manhattan drew mixed reactions from customers Wednesday afternoon.
"We are a generation of pills and this line cleverly mocks America's obsession with prescription drugs," said one sales associate, as she clutched the bright, over-sized drug bottle shoulder bag in her hands.
"It makes you stop and look and start a conversation about it," said the woman. "And it captures Moschino's sarcasm."
One customer said the clothing line could "help the stigma" surrounding mental illness and prescription drugs, while another claimed it was offensive and only "glorified" drug use.