NorCal man convicted for attempted suicide with daughter, 2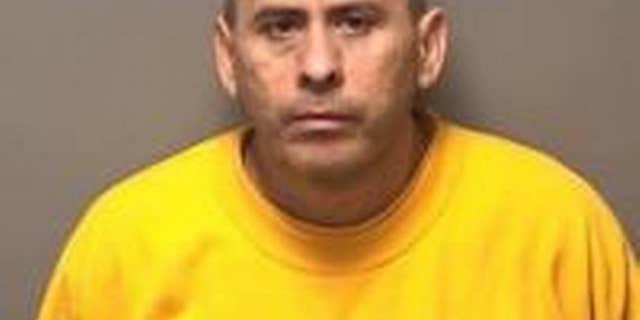 NEWYou can now listen to Fox News articles!
A man in Northern California was convicted last Wednesday for attempting to kill himself and his 2-year-old daughter, the Modest Bee reported, citing court records.
Gerardo Ruiz-Lopez, 42, locked himself and his daughter in a closet in their Merced County home and released fumes from two five-gallon tanks on July 16, 2016, police said.
Ruiz-Lopez's ex-girlfriend alerted authorities that she had received a "disturbing" text that led her to believe Ruiz-Lopez had killed the girl, police said.
Authorities forced their way into the home and found Ruiz-Lopez and his daughter "limp" and "unresponsive," prosecutors said.
According to a statement released Tuesday, police also found toys, pillows and a tablet computer along with the propane tanks.
Ruiz-Lopez's daughter received medical attention and survived.
A bomb squad unit worked to remove the propane tanks, while police evacuated surrounding homes.
Ruiz-Lopez surrendered, police said.
A jury convicted Ruiz-Lopez May 9 for attempted murder and child abuse, the Bee reported.
During Ruiz-Lopez's initial trial, he attempted to plead not guilty by reason of insanity but was ultimately found "not legally insane" by a jury, court records show.
Ruiz-Lopez faces seven years to life in prison. He is currently being held without bail at the John Latorraca Correctional Facility. His next hearing is set for June 7.