Nonprofit operator of shelters for immigrant kids reveals bomb threats, staff harassment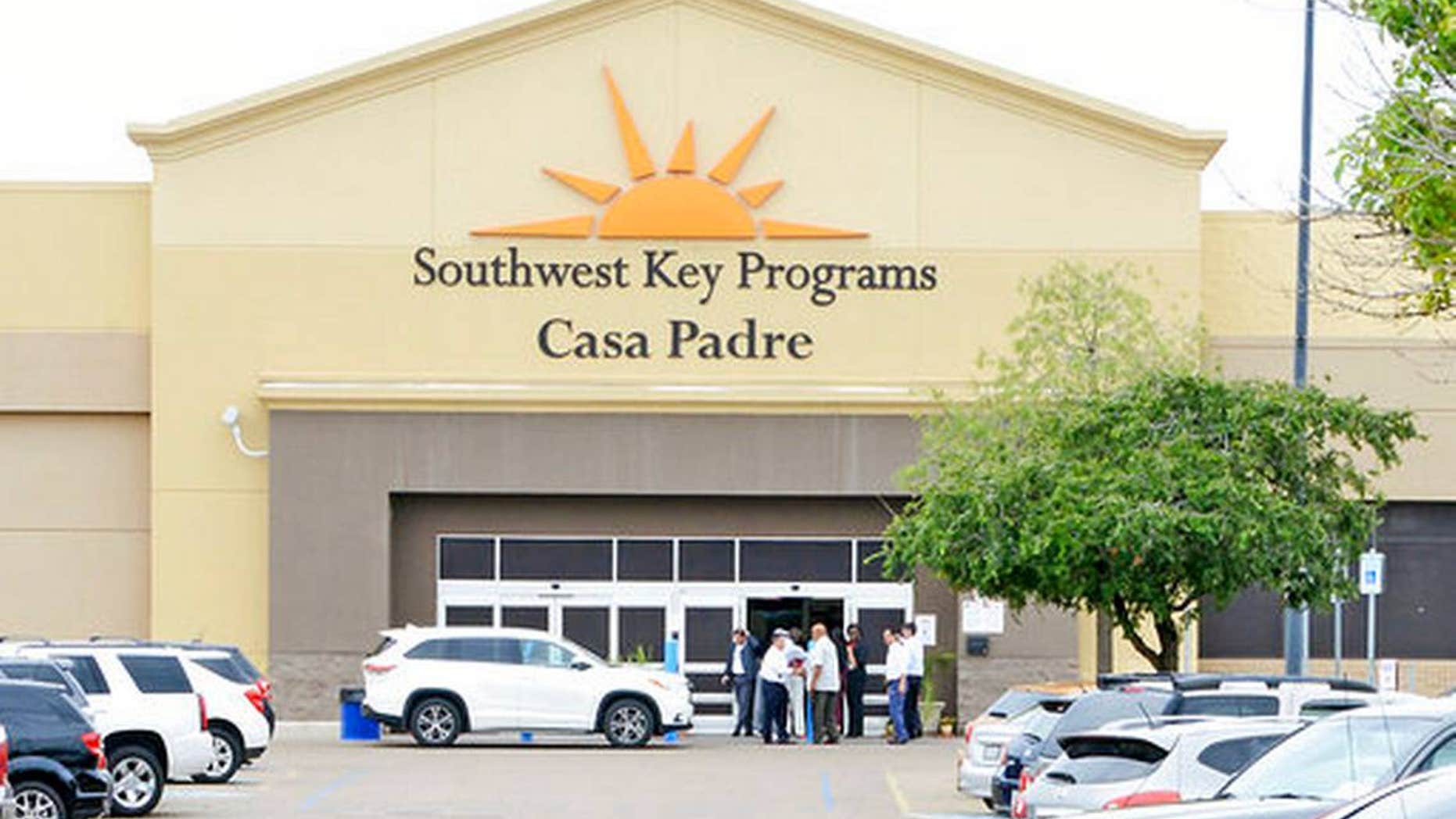 The headquarters of a Texas nonprofit that runs the nation's largest network of shelters for migrant children has been evacuated twice in the last two weeks because of bomb threats, a spokesman told Fox News.
In addition, staffers who work for the nonprofit, Southwest Key Programs, have been followed home and phoned, in apparent efforts to intimidate or harass them, said Jeff Eller, the spokesman.
Eller added that no explosives were found after the headquarters in Austin was evacuated.
"The security threat from the outside is something we have to take seriously right now," Eller said. "We have people taking pictures of employees' license plates [in parking lots], following them and calling them at home [to threaten them]."
More than 2,000 children were separated from their parents as part of the Trump administration's recent "zero-tolerance" crackdown on illegal immigration -- and around 600 of of the youngsters are in Southwest Key facilities around the country.
The nonprofit and its CEO have become the face of the emotionally charged nationwide debate over the handling of children caught up in the toughened immigration policy.
Eller said the nonprofit's website also has come under attack, with its server overwhelmed and rendered unable to handle incoming traffic. He said the matter is being investigated.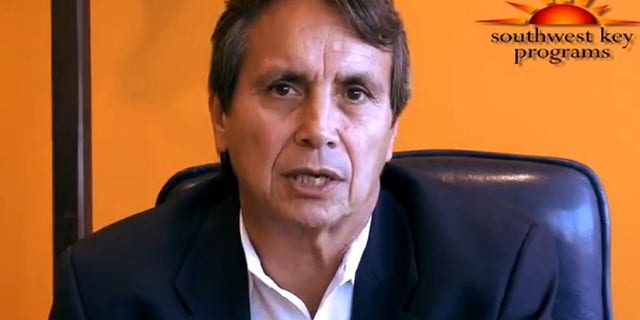 "The emotional stress is pretty high" among staffers, Eller said, adding that they feel overwhelmed by a level of attention that is unprecedented for the nonprofit.
"We're being exposed, 50 members of Congress have toured our site -- we like that, we think it's a good thing," he said. "The media coverage has been something that we haven't been exposed to."
Southwest Key's founder and CEO, Juan Sanchez, has himself come under heavy criticism in the last two weeks following reports that the nonprofit has taken on roughly $1 billion in federal contracts -- primarily for detaining children -- and that his personal income has soared.
Asked if Sanchez has been threatened, Eller said, "We don't talk about security."
Sanchez was traveling to Arizona to go to one of Southwest Key's child shelters on Thursday, Eller said.
The nonprofit has booked $458 million in federal contracts during the current budget year — half of what is being handed out by HHS for placement of young immigrants who came to the U.S. unaccompanied or were separated from their families after arriving.
Adding to the controversy are reports of how Sanchez's annual compensation has soared as its role in the housing of immigrant children has expanded.
"We have people taking pictures of employees' license plates, following them and calling them at home. ...The emotional stress [among staff] is pretty high."
WQAD reported that tax filings show Sanchez received nearly $1.5 million in 2016 -- nearly twice the previous year's salary of $786,822. His wife, Jennifer, vice president of Southwest Key, received about $280,000 in 2015 in total compensation, WQAD reported.
Currently Southwest Key has nearly 5,100 children in 26 shelters in Texas, Arizona and California, accounting for nearly half the unaccompanied minors being held in facilities all over the country. Most of them are older children who weren't taken from their parents, but rather tried to make the border crossing on their own.
Sanchez has recently tried to soften the image of Southwest Key, saying that he's "ready now" to start reuniting hundreds of babies and young children with their families.
Sanchez said his nonprofit has located many of the parents who have been arrested for trying to cross the U.S.-Mexico border, so -- if the opportunity arises -- the reuniting of families can proceed quickly.
"We're ready today," said Sanchez.
Sanchez previously said that parents' cases would likely have to first make their way through the legal system. Only then could the federal Office of Refugee Resettlement give the go-ahead to put families back together.  He said there appeared to be a lack of urgency on behalf of the government, and worried that the process could take months.
Of the more than 600 children at Southwest Key shelters separated from their parents, 152 are younger than 5, including some babies and toddlers. The rest are between 6 and 11.
Newly planned family detention space could allow recently separated children to be housed with their parents, Sanchez said, adding that this would not be optimal, but would be better than keeping them apart.
"If it was me," he said, "I'd say I want the child with me."
As for Southwest Key, it's seeking a green light for a new "tender age" shelter in a Houston warehouse previously used for Hurricane Harvey evacuees.
The Texas Health and Human Services Commission said it could take three weeks to inspect the site and another two months to decide whether a permit will be issued.
Sanchez said he opposed the family separation policy, but for the sake of the children he felt his organization needed to take them in.
"Somebody has to take care of them," he said.
The Associated Press contributed to this report.