No proof Chicago teen sought to support ISIS terrorists, lawyer claims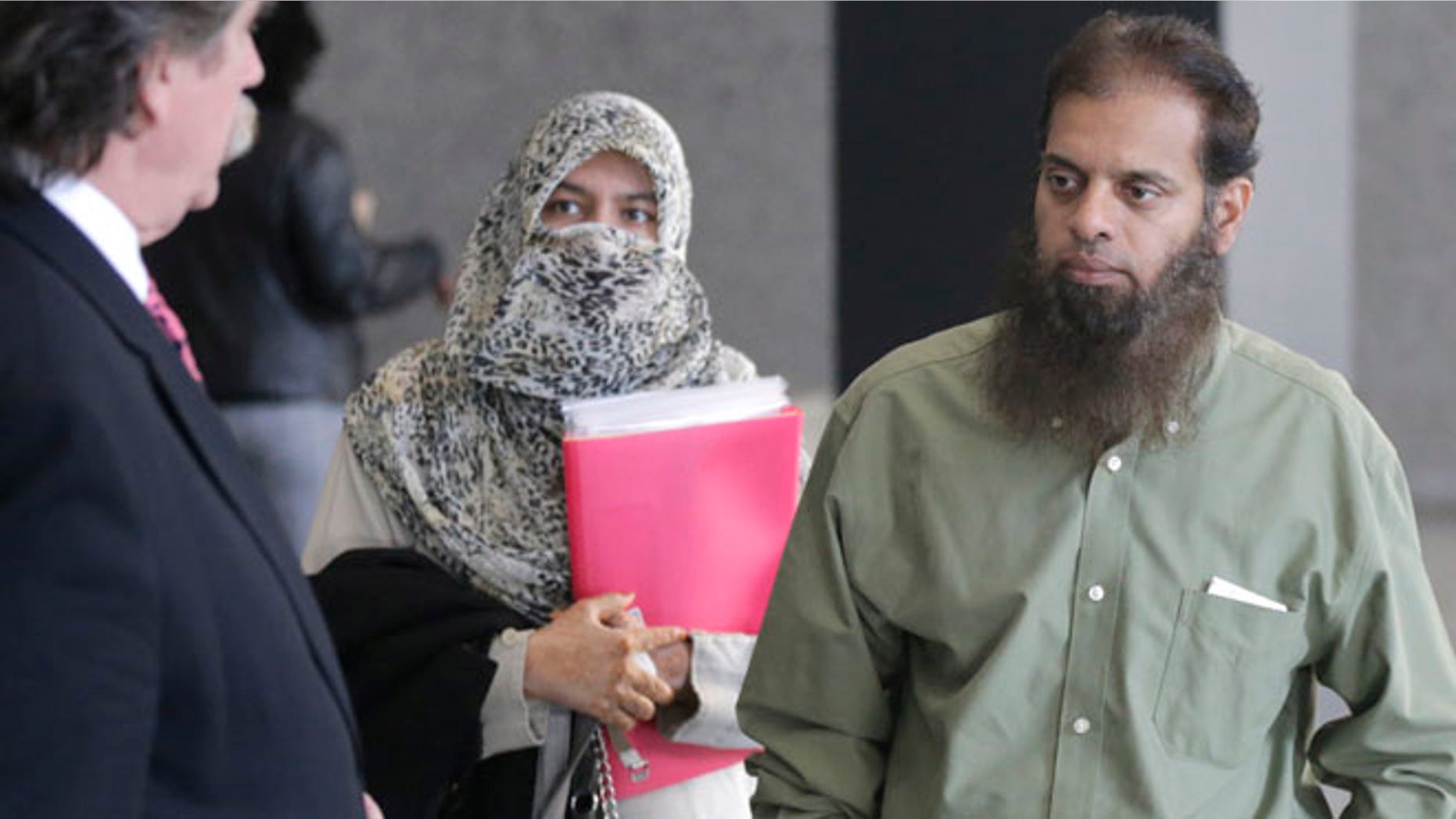 CHICAGO – Prosecutors don't have the evidence to prove a 19-year-old from suburban Chicago actually sought to provide material support to Islamic State militants in Syria, his attorney said Thursday in the first public defense of the suspect.
Mohammed Hamzah Khan's lawyer spoke after a detention hearing, during which a federal judge put off a ruling on whether to free him pending trial. U.S. Magistrate Judge Susan Cox told attorneys she wanted to take several weeks to mull over a government request to close some of the proceedings to the public and press.
Speaking outside court, defense attorney Thomas Durkin described his client, who is an American citizen, as intelligent and devout. But he added, "I don't think the evidence will show that he was trying to give material support to ISIS," one of the names of the Islamic State group operating in Syria and Iraq.
According to a federal criminal complaint, authorities arrested Khan on Saturday at O'Hare International Airport as he tried to board a plane on the first leg of flights to Turkey.
A subsequent search of his family's Bolingbrook home turned up a three-page letter he left for his parents, telling them he was disgusted by Western society and felt obliged to travel to the Middle East, the complaint says.
Durkin said Khan's parents, Shafi and Zarine Khan, did not see the letter until agents found it Saturday, and he said they did not know of any plans their son might have had to journey to Syria. Asked if Khan had planned to stay overseas permanently, Durkin said he didn't know.
"All I know is he had a round-trip ticket," he said.
Durkin, who was just hired to represent Khan and met him for the first time Thursday, said his client spent a year studying at Benedictine University in Lisle. He recently took a year off to earn money to pay for more college courses, Durkin said.
Durkin said he was concerned Khan's family was receiving extra scrutiny because they are Muslims and wore traditional garb, including a veil on his mother concealing everything but her eyes.
Khan's mother and father, originally from India, are both naturalized U.S. citizens. Khan was born in the Chicago area, Durkin said.
Judge Cox said she was reluctant to close any portion of a detention hearing. But she said prosecutors made the request because some evidence they want to present relates to minors.
Durkin opposed closing the hearing, which will now be held Oct. 21, telling Cox that restricting public access "would be a very dangerous precedent."
Prosecutors' motion to partially close proceedings was made in a sealed filing late Wednesday. They didn't comment to reporters Thursday.