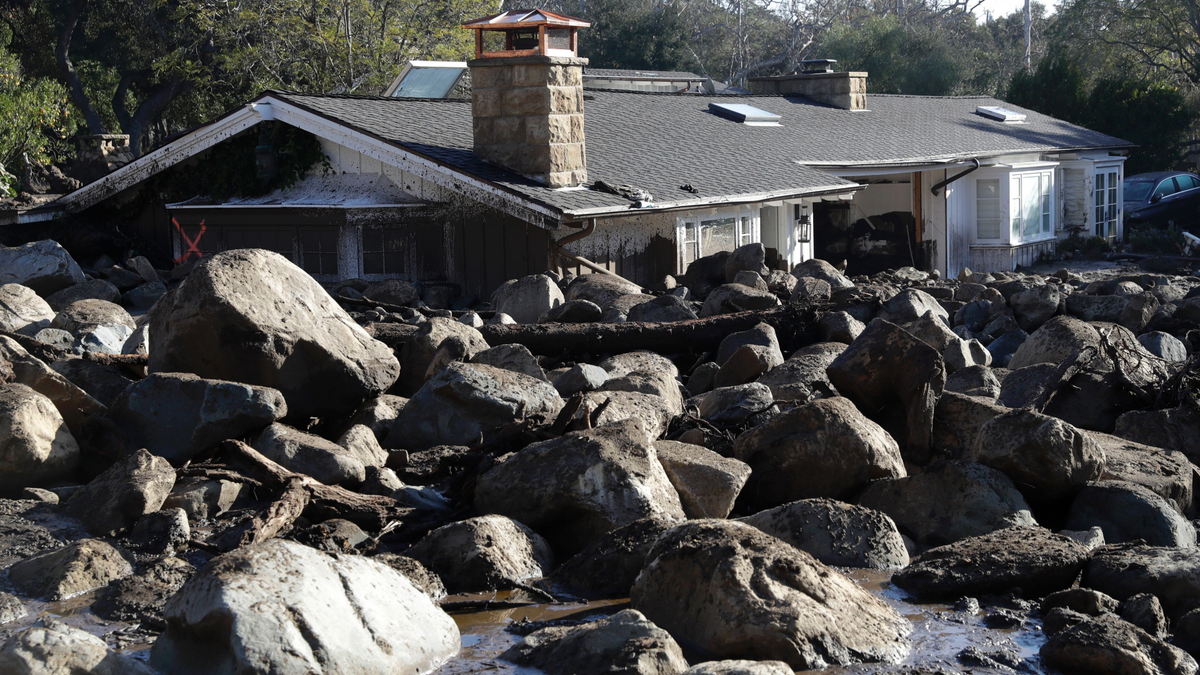 SANTA BARBARA, Calif. – Emergency authorities in a Southern California county are eliminating the word "voluntary" from language used in evacuation orders following the devastating mudslides that struck last month.
Santa Barbara County officials said Thursday that the new terminology will be "pre-evacuation advisory," ''recommended evacuation warning" and "mandatory evacuation order."
A huge downpour unleashed raging torrents laden with large boulders and other debris that bulldozed through the sleeping community of Montecito, sweeping away homes and people. More than 100 homes were destroyed, many others were damaged, 21 people were confirmed killed and two others remain missing.
Many residents remained despite mandatory or voluntary evacuation orders when the deadly storm hit on Jan. 9.
"We recognize that with respect to the latter category, the voluntary evacuation order, we found after the January 9th event that for some the focus was on the word 'voluntary' rather than on the word 'evacuation,'" Sheriff Bill Brown said at a press conference.
"And the reality is that some people misinterpreted that and believed that there was a measure of safety there that there really wasn't."
Brown said the new terminology is clearer by stressing that evacuation is still recommended.
The storm arrived not long after the largest wildfire in recorded California history burned away vegetation from slopes and canyons of the Santa Ynez Mountains above Montecito, which sits on coastal foothills overlooking the Pacific about 100 miles (160 kilometers) west of Los Angeles.
County officials said experts had expected the greatest damage to occur in the uppermost elevations of the community, not all the way down the hills to the sea.
"The storm that was predicted and the storm that we prepared for was not the storm we received," Brown said. "It was of much greater intensity."
The county also released a new interactive map of potential danger areas that only uses two categories: high risk and extreme risk. Officials have also begun referring to the disaster as the "1-9 debris flow" to stress that it was not simply sliding mud.
"Let us not be fooled that the mountains have flushed the debris from the 1-9 storm," said Robert Lewin, the county's director of the Office of Emergency Management. "The mountains and the canyons are still loaded with rocks, sediment and other debris."
The county also intends to use the new evacuation terminology for wildfires.