No Indictment for Police Officers in New York Football Player's Shooting Death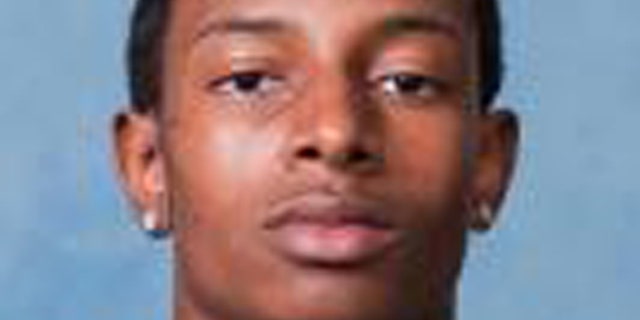 NEWYou can now listen to Fox News articles!
WHITE PLAINS, N.Y. -- A grand jury determined Monday that a police officer did not commit a crime when he shot and killed a college football player through the windshield of the student's car.
Westchester County District Attorney Janet DiFiore said jurors found "no reasonable cause for an indictment" in the death of 20-year-old Danroy "D.J." Henry Jr., of Easton, Mass.
Henry's father, Danroy Henry Sr., who had demanded a murder indictment, alleged that evidence was "withheld or mishandled" during the grand jury proceedings. He repeated his call for a federal investigation and said, "There are no words to express our disappointment."
D.J. Henry, a Pace University student, was killed Oct. 17 when officers fired at his car as he drove away from a bar in Thornwood, just north of New York City.
Police had been called to a disturbance that spilled out of the bar after the Pace homecoming game.
Henry, who had been in the bar earlier, was parked in his Nissan in a fire lane when a policeman knocked on the driver's-side window. Autopsy results showed an alcohol level in Henry's blood that exceeded the legal limit for driving, but his family said an analysis of stomach contents showed he was not drunk.
Police said Henry sped off; his family said he moved away at parking lot speed, believing the officer was instructing him to move.
Henry's car hit Officer Aaron Hess, of the Pleasantville police force, and Hess ended up on the hood of the Nissan, firing through the windshield.
Through his lawyer, John K. Grant, Hess has acknowledged that he shot at Henry. He said he was in fear for his life and had no choice. A call Monday to Grant was not immediately returned.
Henry's parents said they felt Hess should be charged with murder. Henry family lawyer Michael Sussman said the shooting was "nothing short of intentional murder."
"We will not stop until Mr. Hess is held accountable for the killing of our beloved D.J." Danroy Henry said.
Another officer, Ronald Beckley, of the Mount Pleasant force, also shot at the car but apparently hit the hood.
The Henrys and Sussman said soon after the shooting that the case should have been investigated by a state or federal prosecutor rather than the local district attorney because DiFiore works closely with the police departments involved.
The Department of Justice said it would monitor the case. It would review the evidence to determine whether there were any civil rights crimes, New York U.S. attorney's office spokeswoman Ellen Davis said Monday night.
The Henrys eventually urged cooperation with the grand jury, and Danroy Henry Sr. testified on Jan. 28. Afterward, he said, "I'm having now to talk about how my son died and not about how he lived, and that's what's really difficult about it."
He and his wife, Angella Henry, appeared on national television several times, insisting they wanted only "the absolute truth."
D.J. Henry was black; the police officers involved were white. Henry's parents refused to blame the shooting on racial prejudice, saying they did not know what was in Hess' heart.
DiFiore said Hess and Beckley testified "without the protection of immunity from prosecution." She said 85 witnesses, including many Pace students who were at the shopping center, testified during the month-long grand jury session.
In the chaos that followed the shooting, which was widely seen from amateur video, four of Henry's classmates were arrested on various charges including obstruction. Those charges are pending. Their lawyer alleged that they were only trying to help Henry after he was taken from his car and handcuffed as he lay wounded.
Mount Pleasant police Chief Louis Alagno said the handcuffs were removed as soon as officers realized Henry was gravely wounded.
The Henry family is planning a $120 million lawsuit against Pleasantville and Mount Pleasant. Danroy Henry Sr. said Monday that the grand jury's finding was "not designed to tell the truth but rather to minimize the civil and criminal liability of agencies involved."