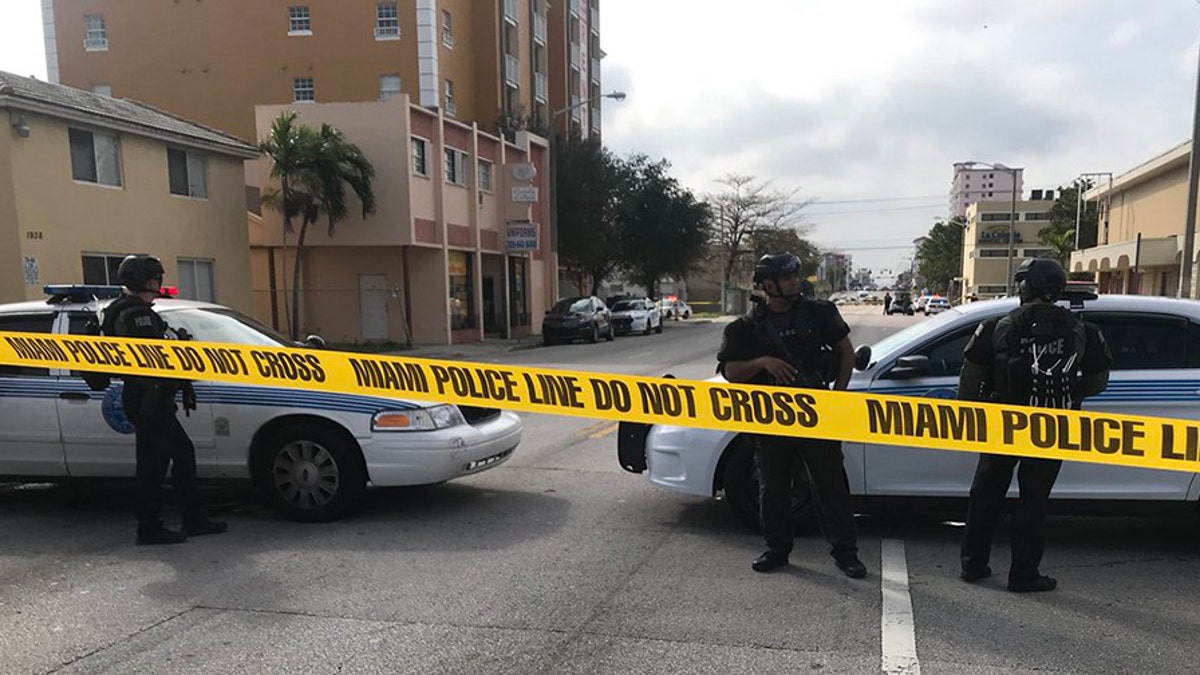 An incident at a restaurant in Miami which was believed to be a hostage situation has ended, and police found that no such situation existed.
"The SWAT team concluded their search of the premises and determined that the building was clear and nobody was inside or in harms way," the Miami Police Department posted to Twitter. "The woman who provided initial hostage situation is being detained for questioning."
It was initially reported by law enforcement that 10 to 12 people were being held hostage at Joseph's Club after responding to robbery call there around 2:45 p.m.
Officials, according to the Miami Herald, said that management was holding people inside the business — which officials said was a bar-restaurant type — after a man who claimed his phone was stolen outside asked to call 911.
The department's SWAT team later "breached the front door" of the business around 4 p.m., and police said its "negotiation team is attempting to make contact with the management and/or hostages."
Minutes later, a woman came out of the business and said a manager inside wasn't allowing people to leave.
A woman and at least two others have been taken into custody following the incident, WSVN reported.
Nearby elementary and middle schools were temporarily placed on lockdown due to the situation.