No discipline for Texas high school after students used cat intestines as jump rope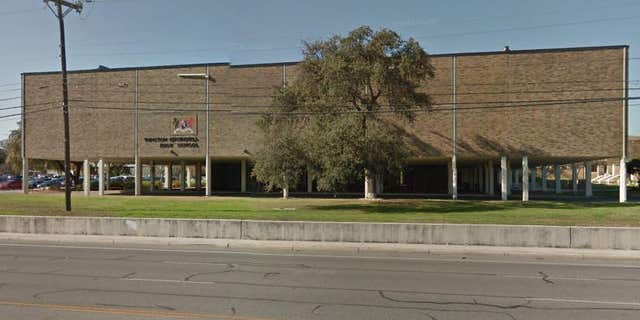 NEWYou can now listen to Fox News articles!
No one will face discipline after a video surfaced of Texas high school students using a cat's intestines as a jump rope during a lesson, school officials said Tuesday.
North East Independent School District told KENS-TV the incident happened earlier this month during an anatomy class at Winston Churchill High School in San Antonio. The district defended the lesson, saying it was "effective" for demonstrating how long and tough intestines are.
According to the station, the video was posted to SnapChat. The clip caught the attention of the animal rights activist group PETA, which said the students should be held responsible for their actions.
"Studies show that classroom animal dissection can foster callousness toward living beings, and these gruesome 'jump rope' videos are a particularly sad example," PETA Senior Director of Youth Outreach and Campaigns Marta Holmberg said in a statement to KENS-TV.
"PETA is calling on Winston Churchill High School to teach its students to respect life and science by replacing crude and cruel animal dissection with humane and effective non-animal teaching methods."
Spokeswoman Aubrey Chancellor said the lesson was not meant to be disrespectful. She said neither the students nor teacher will be punished because there is no "ill will." But she said the district will update the lesson plan.
The Associated Press contributed to this report.