No Cosby treatment for Temple football star once accused of campus rape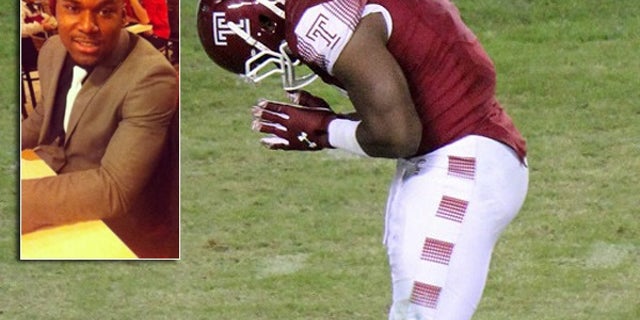 NEWYou can now listen to Fox News articles!
They both played football for Temple University and got accused of raping women they met on campus, but that's where the similarities between Praise Martin-Oguike and Bill Cosby end.
Martin-Oguike, a Nigerian-born son of a New Jersey minister, was kicked off the team and out of school in 2012 after a woman accused him of assaulting her in a dorm room. Evidence the encounter was anything but consensual was so lacking that a prosecutor later dropped charges, but Martin-Oguike found that counted for little at the Philadelphia school.
"I was just trying to prove my innocence," Martin-Oguike, who missed the 2012 and 2013 seasons as be fought to clear his name, told FoxNews.com. "There were times where people were negative, trying to give me different scenarios and how I could be sent to jail for a long time. And being black, the odds were against me."
Martin-Oguike, a 6-foot, 2-inch, 255-pound defensive lineman, rejoined his Owls teammates for the 2014 season, and just completed a 10-3 season that culminated in a bowl game. Some believe Martin-Oguike even has a shot at the NFL, a dream that if realized, would be testament to his tenacity.
"I was just trying to prove my innocence..."
Temple's handling of Martin-Oguike was in sharp contrast to the way the school has treated Cosby, who ran track and lettered in football in 1961 as a fullback.
Cosby has been charged with sexually assaulting former Temple employee Andrea Constand nearly 12 years ago -- one of about 50 cases in which women from around the nation have accused the 77-year-old comedian of drugging and assauting them.
More than 20 universities have rescinded honorary degrees peviously bestowed upon Cosby, but Temple has not. In addition, Cosby remains enshrined in the school's Athletic Hall of Fame.
"Honorary degrees are granted by the university's Board of Trustees," a school spokesman told FoxNews.com. "It would take an action of the board to rescind a degree. As far as I'm aware, the board has not discussed this."
The two cases are "very different," according to James Funt, the lawyer who helped Martin-Oguike clear his name. One difference is that Cosby had not been a student for more than 40 years when the alleged attack took place. Another is that the entertainer is the school's most famous alumni, a generous donor and former trustee who resigned under pressure in 2014.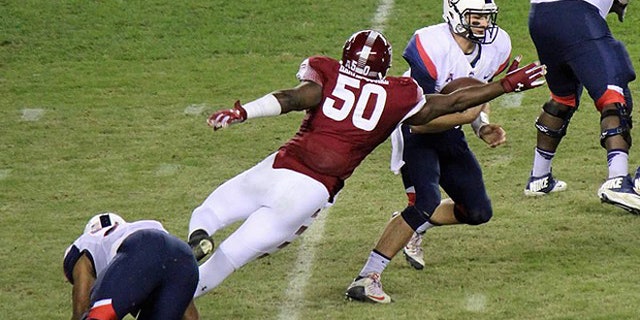 "He [Cosby] was the poster child for nearly 40 years, so Temple has a lot invested," Funt said. "But I'm surprised they haven't taken any sort of stance. His case is a lot more insidious than Praise's."
Martin-Oguike's nightmare began in May of 2012 when he was arrested after a senior at Temple accused him of raping her inside his dorm room. Martin-Oguike, who grew up in Woodbridge, N.J., and had never been in trouble with the law, claimed the sex was consensual.
But the school moved quickly, revoking his scholarship and expelling him. He missed the 2012 season, moved back home and wondered if the clock had run out on his future. The next season, while his former teammates were laboring toward a brutal 2-10 record, Martin-Oguike was preparing to stand trial and facing prison time.
As jury selection was about to begin in October 2013, the Philadelphia district attorney's office suddenly announced it was dropping charges due to a lack of evidence.
"Upon further investigation, it was determined there wasn't enough evidence to proceed to trial," Tasha Jamerson, a spokeswoman for the district attorney, said at the time.
But the jury was still out on Martin-Oguike's future at Temple. He was forced to plead his case for reinstatement before a board comprised of students and faculty, and his accuser, who was well known on campus, remained adamant that she had been raped.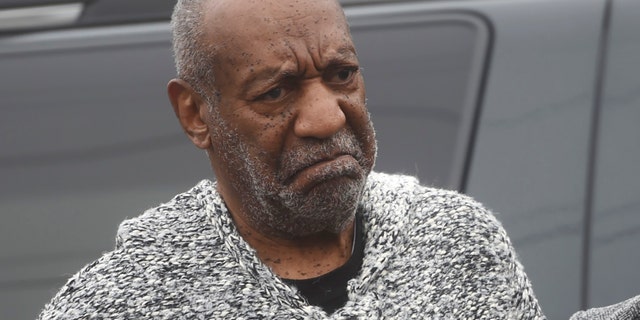 "The student conduct process is an internal university administrative process that is independent of the criminal process," a spokesman for Temple University said in a written statement. "The resolution of a criminal matter does not resolve a student conduct matter."
Martin-Oguike prevailed, and insists he harbors no ill-will toward the school.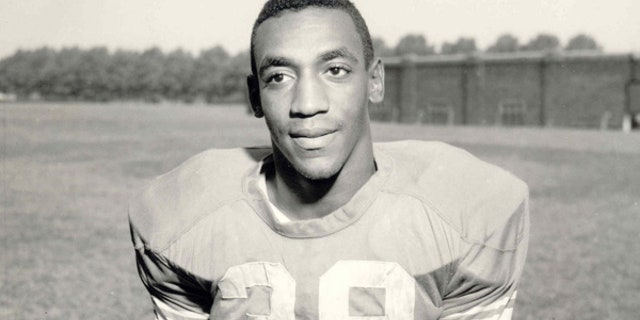 "They did not know me as a person and they had a process. They were just doing what they had to," he said.
As he approaches his final season next year, Martin-Oguike said he has heard of potential interest from various NFL teams for the 2017 draft.
"I'd like to go to whoever pays the most," he joked when asked where he would like to play before giving his real choice.
"I would like to play for the [New York] Jets," he said. "They are close to home and have a lot of connections to Temple."