Nikolas Cruz could plead guilty in Florida high school shooting to avert death penalty, lawyer says
The teenager accused of opening fire on a Florida high school Wednesday killing at least 17 people, reportedly could plead guilty to his crimes to avoid the death penalty, his lawyer said.
Nikolas Cruz, 19, made his first court appearance Thursday afternoon after being charged with 17 counts of premeditated murder in the shooting at Marjory Stoneman High School in Parkland, Fla. He was ordered held without bond.
Court documents showed he confessed to the shooting.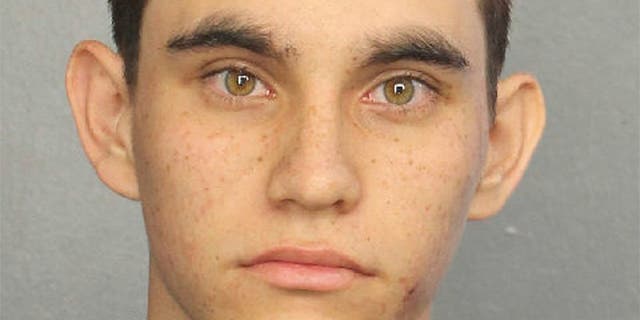 Howard Finkelstein, a public defender, said the teenager did not "deserve to die" for the crimes he committed, the South Florida Sun-Sentinel reported.
"There is no way anyone can minimize the tragedy of what took place," Finkelstein said. "It's time to mourn; it's time to figure out how to prevent future tragedies. He should spend the rest of his life in prison, but he does not deserve to die."
The public defender said a trial would be "a waste of time" when "punishment is the only issue."
ALLEGED FLORIDA SCHOOL SHOOTER WAS REPORTED TO FBI, COPS, SCHOOL – BUT WARNING SIGNS MISSED
Shari Tate, a prosecutor and head of the homicide unit at the Broward State Attorney's Office, believed it was "too soon" to have a conversation about an appropriate punishment.
Finkelstein argued law enforcement and officials "failed him" – which could persuade a jury to "spare his life," he said.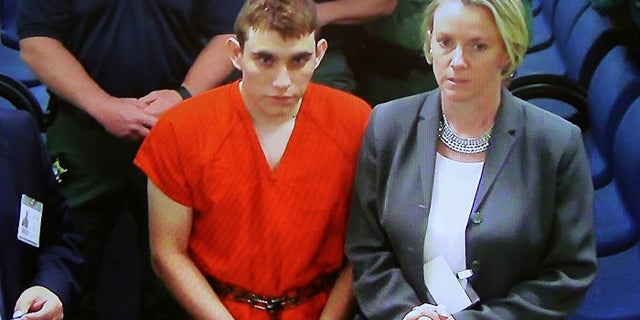 "This kid didn't have to fall through the cracks. He screamed for help, and we failed him," Finkelstein said. "He should never go free. Let him plead guilty and send him to prison for life."
The troubled teen began showing what may have been warning signs before his shooting rampage. Cruz's neighbors told the South Florida Sun-Sentinel he would shoot at chickens while students at the school said he talked about shooting lizards and other small animals. His social media page was filled with pictures of him posing with guns.
A report by BuzzFeed also showed that authorities were called to Cruz's home at least 36 times over the course of six years.
Cruz was expelled last year from the high school for undisclosed disciplinary reasons.
"I think everyone had in their minds if anybody was going to do it, it was going to be him," 17-year-old Dakota Mutchler said after Cruz was identified as the gunman in the nation's deadliest school shooting in more than five years.
Cruz's adopted mother, Lynda Cruz, died of pneumonia on Nov. 1. He moved in with a friend's family around Thanksgiving.
FLORIDA TEACHER OF THE YEAR'S GUN VIOLENCE POST GOES VIRAL AFTER SCHOOL SHOOTING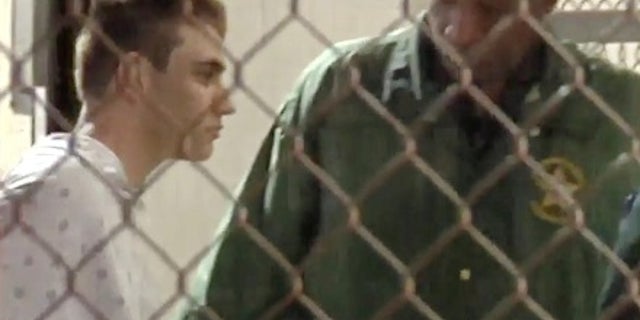 On Friday, the FBI acknowledged the agency failed to investigate a warning from Jan. 5 that Cruz could be plotting an attack.
"Under established protocols, the information provided by the caller should have been assessed as a potential threat to life," the FBI statement said. "We have determined that these protocols were not followed for the information received by the PAL on Jan. 5."
FBI Director Christopher Wray said the bureau would review what had happened.
The Associated Press contributed to this report.