NICU babies compete in Halloween costume contest at Illinois hospital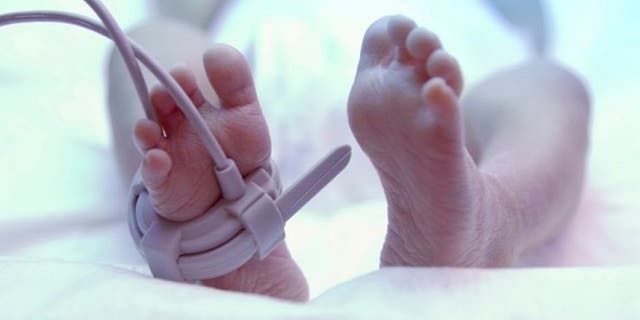 The littlest patients at a hospital in Illinois are competing this Halloween for best dressed in the costume contest.
More than 30 preemie babies in the neonatal intensive care unit at Advocate Children's Hospital are fighting for the top spot in the annual costume contest for their first Halloween, according to the hospital's Facebook page.
Pictures of all the contestants are online and the hospital wants people to vote by "liking" their favorites. But voters don't have to choose just one -- they can "like" as many as they want.
TODDLER WITH A WALKER CHARMS INSTAGRAM WITH SWEET HALLOWEEN COSTUME
Some of the contestant's costumes went the classic route with skeletons, pumpkins and cute little animals.
One family with twins decided to do a group costume, dressing up as the Addams family.
"They're all together ooky!' the post said. "Meet Michael (Uncle Fester) and Vivianne (Wednesday.)"
Others used their costumes to show that spending the holiday in the hospital wouldn't get them down.
Baby Elias, dressed as a boxer, donned the "heavyweight champion" belt.
WHAT TEAL HALLOWEEN PUMPKINS MEAN FOR CERTAIN TRICK-OR-TREATERS
Dressed as Harry Potter, Atticus' post said he's going as "The Boy Who Lived."
And Jada is "one cute small fry," dressed up as french fries from McDonalds.
But leading the pack so far is baby Wesley, as Superman, with more than 5,000 likes as of Friday evening.
The contest is running until Tuesday and the baby with the most "likes" will receive a $150 gift card to Babies R Us. Five runner-ups will get gift cards as well, ranging from $25 to $50.
But, the hospital said, the babies "are ALL winners!"