Newly sworn-in NYPD officer becomes family's 4th generation to wear same shield number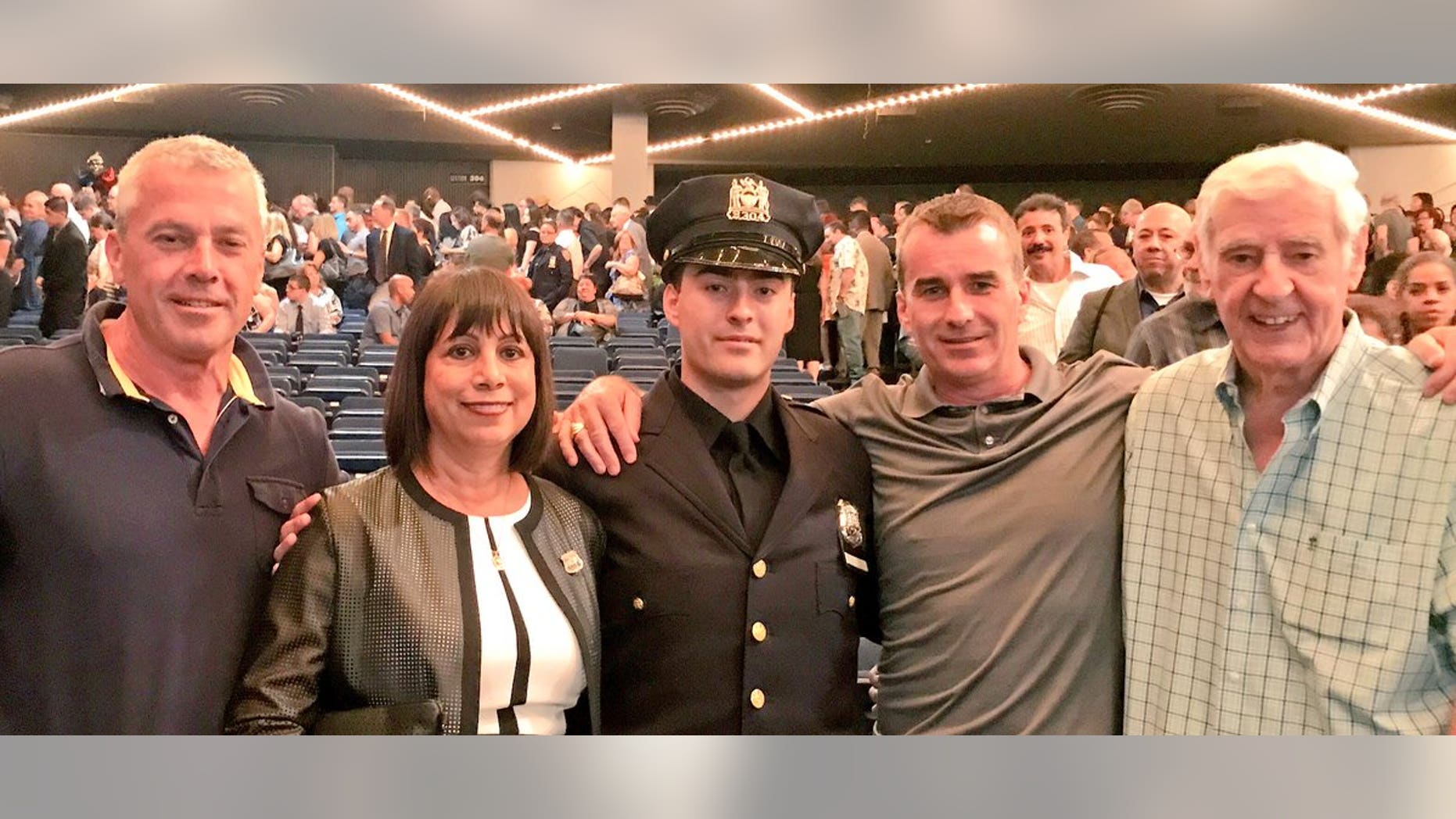 It was a family affair on Thursday when a newly sworn-in NYPD officer followed his grandfather, father and uncle's footsteps to become the fourth generation to join the force -- and wear the same shield number.
Officer Ryan Donnellan, 21, was among the 408 people graduating from the Police Academy at Madison Square Garden, the New York Daily News reported. His father, Patrick Donnellan, 52; grandfather, Christopher Donnellan, 90; and uncle, Vincent Donnellan, 51, attended the ceremony to see the fourth generation be sworn in.
NAVY HUSBAND WELCOMED HOME BY WIFE'S SURPRISE BABY BUMP
Donnellan told the newspaper that he took summer classes at Fordham University so he would be able to join the Police Academy in January 2017. Though he was eager to be part of the force, his father was also proud of him to walk the stage at his college graduation.
"We forced him to walk down that aisle because he was the first person in our family to graduate from college," Patrick Donnellan told the New York Daily News. "We couldn't be more proud of him."
Vincent Donnellan was the last person to wear the family shield #9304. He retired in 2012 and the shield was assigned to Officer Kevin Menendez.
CALIFORNIA BOY PLACES THOUSANDS OF FLAGS ON VETERANS' HEADSTONES
When it came around the time for the youngest Donnellan to be sworn in, Menendez was ready to transfer it back to the family.
"I got the impression that it meant a lot to them," Menendez said. "I don't want to get in the way of family tradition, so I didn't mind at all."
Ryan Donnellan said he is excited for what's to come and is taking advice from his grandfather, father and uncle.
"It's really important that we go out there and we show people that we are here for the community and we are here to help people," Donnellan said.