New York woman, 20, who lied about rapes, appears to roll her eyes in court as she's jailed for a year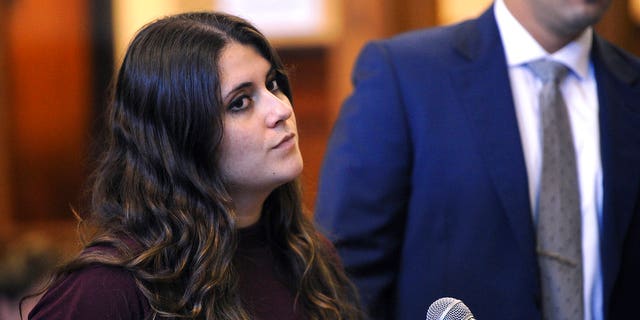 A woman who lied about being raped by two men during a college party appeared to roll her eyes in court as one of the victims talked about how the allegations affected his life.
Nikki Yovino, 20, of South Setauket, New York, was sentenced Thursday in Bridgeport Superior Court to three years in prison, with the sentence suspended after she serves one year. Yovino pleaded guilty in June to misdemeanor charges of falsely reporting an incident and interfering with police.
Yovino was attending Sacred Heart University, in Fairfield, Conn., when she reported being raped by two school football players in the bathroom at an off-campus party in Bridgeport in October 2016.
The two men both admitted to having sex with her, but said they encounter was consensual.
Yovino subsequently admitted making up the claims so she wouldn't lose a potential boyfriend.
Although the players were never arrested, both of them withdrew from the school while facing possible discipline, and one of them lost his football scholarship.
"She admitted that she made up the allegation of sexual assault against [the football players] because it was the first thing that came to mind and she didn't want to lose [another male student] as a friend and potential boyfriend," the arrest warrant affidavit said.
WOMAN ACCUSED OF FALSE RAPE CLAIM SAYS SHE NEVER CLAIMED SHE WAS RAPED
During the sentencing hearing, Yovino appeared to roll her eyes and smirk at one of her victims, according to the Connecticut Post and the Law & Crime website. But her lawyer, Ryan O'Neill, denied she did, and noted the judge did not comment on or reprimand her for the alleged behavior in court.
Malik St. Hilaire, who had not been identified until he came forward to speak at the sentencing hearing, said: "I went from being a college student to sitting at home being expelled with no way to clear my name."
He added: "I just hope she knows what she has done to me. My life will never be the same. I did nothing wrong, but everything has been altered because of this."
MICHIGAN WOMAN WHO LIED ABOUT BEING RAPED ON COLLEGE CAMPUSE SENTENCED TO JAIL
The second player, who remains unidentified, had a statement read by his lawyer, Frank Riccio, which detailed how he had suffered from depression, anxiety and embarrassment after losing his scholarship and was now $30,000 in debt.
The two players are moving forward with a civil suit against Yovino.
Speaking after the sentencing, O'Neill said it was "a difficult day for Nikki and her family," and that "her willingness to accept [the] plea deal reflects her accountability for what happened."
Senior Assistant State's Attorney Tatiana Messina told the judge it "was not an easy charging decision."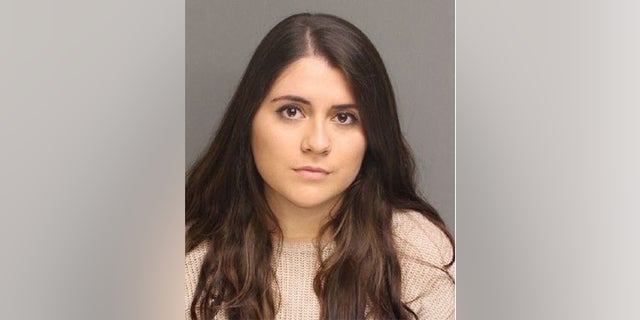 "But with the evidence we had against Miss Yovino, we do believe this disposition is both fair and appropriate," Messina said. "Many true victims of sexual assault are often disbelieved, but that is because of cases like this and the impact they have on public perceptions. Miss Yovino's actions are a disservice to those true victims, in addition to the two young men whose lives were greatly affected, and that was not something that could have been ignored."
The Associated Press contributed to this report