New York Times ignores Starnes' latest best-selling book 'Deplorables'
Fox News Radio's Todd Starnes is joining the long list of conservative authors who have been excluded from the New York Times Best Sellers list -- despite selling enough books to qualify for the No. 2 spot.
Starnes' "The Deplorables' Guide to Making America Great Again" was named to at least three other best-seller lists, including those of USA Today, Publisher's Weekly and the Conservative Book Club, in addition to being named a best-seller by Amazon.
"We are appalled by the subjective nature of this decision to exclude 'The Deplorables' Guide to Making America Great Again' from the best-sellers list," said Marcos Perez, publisher and executive vice president at Charisma House, which released Starnes' book Feb. 7.
"We were surprised to see that the New York Times didn't include Todd's book on its nonfiction, paperback best-seller list," Starnes' literary agent Frank Breeden said. "Nielson Bookscan ranked his 'Deplorabels' Guide' as the second-best-selling paperback title that same week."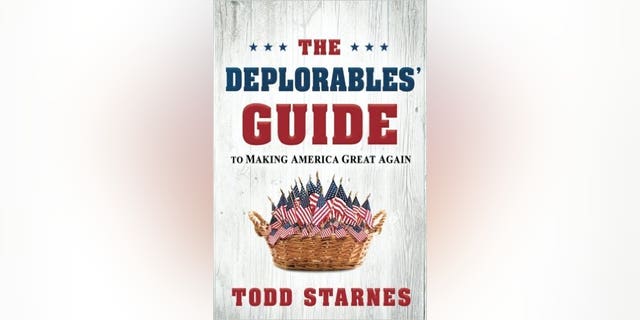 But Starnes reportedly isn't the only conservative author who has been pushed aside and ignored by the New York Times. Texas Republican Sen.Ted Cruz's memoir "A Time for Truth" was omitted from the list in 2015, as was Dinesh D'Souza's "America in 2014," David Limbaugh's "Jesus on Trial: A Lawyer Affirms the Truth of the Gospel" and claims from conservative author Dick Morris who said the Times removed from its list his book "Revolt" along with those of former Arkansas Gov. Mike Huckabee and Fox News Contributor Frank Luntz.
According to the New York Times methodology for selecting books for their renowned best-seller list, "rankings reflect sales reported by vendors offering a wide range of general interest titles, with the sales venues for print books ranging from independent book retailers; national, regional and local chains; online and multimedia entertainment retailers; supermarkets, university, gift and discount department stores; and newsstands."
According to Senior Vice President of Communications for the New York Times Eileen Murphy, the best-seller list has "recently" changed their methods.
"Our lists are compiled from reporting by a confidential panel of stores and vendors, which is separate and independent from any other organization--our rankings can be similar, but are often different from other lists," Murphy told Fox News via email. "In the case of this book, it simply did not meet our standard for inclusion--we recently cut our lists (in the case of paperback nonfiction from 15-10) so they are not even more competitive that they had been."
Starnes has been at Fox News Radio for more than a decade, covering news from presidential campaigns to culture wars.
"The overall theme of my new book is that change may start at the White House, but it finishes at your house — winning was just the beginning," Starnes said. "The election is over and the inauguration regalia is wearing off, but there's still work to do. With the election of Donald Trump, the American people have spoken, potentially saving the Supreme Court and vowing to defend American sovereignty."