New York school superintendent busted for voting twice in 2016 presidential election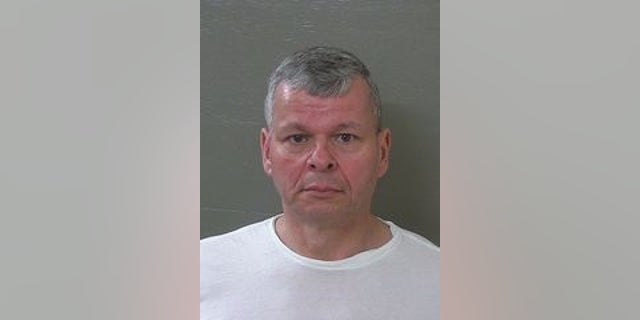 NEWYou can now listen to Fox News articles!
A New York assistant school superintendent was busted for sneakily voting twice -- once in New York and again in Florida -- in the 2016 presidential election.
Spiro Colaitis, 57, of Manhasset, N.Y., an assistant superintendent for district operations for Malverne School District, located in Long Island, voted in Nassau County on Election Day and sent a mail-in-ballot to Escambia County, Florida, the State Attorney's office in Pensacola said.
Colaitis lived in Pensacola until 2005 and sold his property in 2010, the office said. However, the man "requested, voted and returned an Escambia County vote-by-mail ballot that was processed on Oct. 25, 2016," the arrest affidavit stated.
NEW FLORIDA GUN LAW LEADS TO FIRST SEIZURE: AR-15 ARMY VET CHARGED WITH ATTEMPTED MURDER
The Escambia County Supervisor of Elections contacted the Nassau County Board of Elections regarding Colaitis' voting information. The Board of Elections was not told that Colaitis was under investigation.
"This is a Florida prosecution and as such we are unfamiliar with the charges," Miriam Sholder, the Nassau County District Attorney's Office spokeswoman said. "We will speak to Florida authorities about the matter."
A Florida State Attorney Office investigator claimed he contacted Colaitis regarding the mail-in-ballot but he never responded.
NEW HIGH-SPEED FLORIDA TRAIN KILLS 4TH PERSONSINCE LAUNCHING SERVICE
Colaitis turned himself in to the Escambia County Sheriff's Office on Thursday where he was charged with "casting more than one ballot in an election, a felony," Newsday reported. He posted the $2,500 bail the same day, records showed. He is slated to be arraigned on April 26.
The Malverne School District declined to comment on the charge.
Colaitis, a retired Naval officer, is also a commander of the New York Naval Militia. The Division of Military of Naval Affairs confirmed he has taken a leave of absence following the charges.