New York Police: Man Killed His Kids, Wife and Himself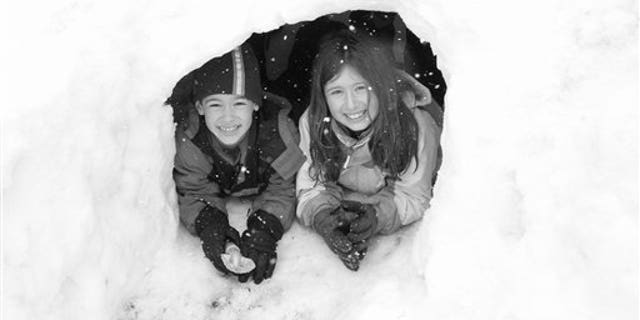 CROSS RIVER, N.Y. -- A family of four was found dead in an apparent murder-suicide in an upscale New York town.
Police came upon the horrifying scene at the family's Westchester home in Cross River at around 3:40 p.m. local time Tuesday after the wife's business partner called saying she was concerned. The business partner had not heard from Amy Friedlander all day, which she said was unusual, according to police.
"It's not often we get a call like this," State Police Maj. Michael Kopy said at a press conference Wednesday morning.
When officers arrived, they found the bodies of Amy and Sam Friedlander and their children, Molly, 10, and Gregory, 8.
Cops said Sam Friedlander shot the kids in their torsos with a 12-gauge shotgun while they slept in their beds. They were covered with quilts after being shot.
He shot his wife in the head while she was in bed. Amy Friedlander was also bludgeoned with the leg from a piece of furniture, Kopy said.
Friedlander then shot himself in the basement, police said.
The parents were going through a divorce and had put their luxurious, nearly $1-million home up for sale in recent months, The Journal News reported.
The couple had been scheduled to appear in court Thursday for a divorce hearing.
Abid Hussain, who lives near the Friedlanders, said the parents were devoted to their children.
"I used to see the mom and father putting them on the bus, they had beautiful kids," he said. "The father was always playing with the kids outside."
Another neighbor in the normally quiet town was also stunned by the horrific bloodshed.
"They were really great neighbors, really nice. Everybody is completely shocked here at what happened," said the woman, who did not want her name published.
"People are traumatized that something like this could happen in our perfect neighborhood," she said.
Lewisboro Police Chief Frank Secret said he was not aware of any reports of domestic violence at the home. But Kopy said police responded in 2006 to the house for a domestic incident "regarding the care of the kids."